Overview of how Google's Android Nougat compares to Apple's iOS 10
While Google is ruling the largest demographic of Android users, its biggest rival Apple is still churning the largest share of revenues in the mobile market. We can say that they have reduced the competition to a "Two-way Fight" having thrown other mobile operating systems including Blackberry, Windows and Symbian out of the competition.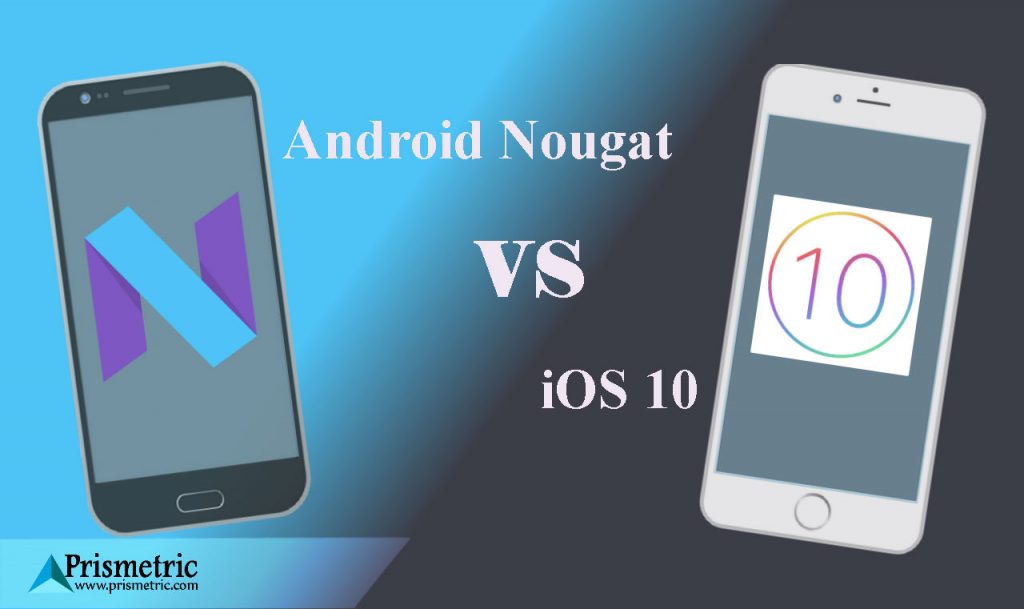 In its annual event that concluded in May this year, Google I/O 2016, the search engine giant officially announced the latest version of Android OS famously called Android N (7.0) which was recently renamed as Android Nougat. To counter-part it, Apple rolled out the much expected latest iOS version, iOS 10 at its worldwide developer conference (WWDC) event, which was held at San Francisco between June 13 and 17 this year.
As the battle of being "The Best" between the two mobile OS giants is getting fiercer, there are many rumors that are making buzz on the web. Therefore, in this post I brought you a quick comparison overview of Android Nougat and Apple iOS 10. Let's continue reading then.
Apps are managed more efficiently
The iPhone users are given with a huge bunch of default apps. And, many of these default apps including Tips, iBooks and Stocks are used quite rarely by users. But, unfortunately, there was no choice given to uninstall them and free your phone memory for your choice of apps and other stuff. However, iOS 10 will address this issue by allowing users to trash the unwanted apps and just keep the apps that you want to use. A sensible move, isn't it?
Talking about Android's mobile devices, their default apps are stored in a dedicated folder so your phone screen looks clutter-free. But, with Android Nougat, your phone's OS will be storing all recently used apps in a separate folder so whenever you need any of those apps again, you can access them faster; thus enabling the Android devices to operate more efficiently.
Your phone Wi-Fi got smarter!
Did you know if you keep your Smartphone Wi-Fi ON all the time even when you are away from the Wi-Fi network or not using it can drain your battery very fast? When turned on and away from an authorized network, your phone's Wi-Fi keeps searching for new connections consistently that consume a good amount of battery.
Therefore, Apple has addressed this issue and has worked on this problem in iOS 10. The company has added a new feature called 'Smart Wi-Fi' in iOS 10. With this feature, your iPhone will automatically turn on its Wi-Fi when it detects a Wi-Fi connection that your iPhone was connected earlier. And, when you leave the area of an authorized Wi-Fi network, your phone's Wi-Fi will automatically turn-off, this helps in extending mobile's battery life. Besides, you will not need to manually turn on and off your phone's Wi-Fi.
On the other hand, Android Nougat has no exact feature but it will let you check the Wi-Fi network and the strength of the available signals through its new setting menu more quickly and easily; you will just need to swipe right or left for faster setting without consuming extra space. But, you will need to turn off Wi-Fi manually when there is no permissible network your phone is connected to.
Responding to notifications gets faster
Google has made handling notifications easier now. The company has remodeled the notification area completely in Android Nougat. So far, when we tap on a notification, it used to redirect us to the specific app. But, with Android Nougat, you can now respond to notification from the notification area itself and without being redirected to the app.
So, if you have an android phone with the latest Android OS, you can dial back on a missed call, reply to a text message, reply to an email and do lot more directly from the notification panel of your mobile. You will see button that needs to be pressed to view hidden information of each notification. On other hand, there is no report of Apple including such feature in iOS 10.
Let's go multitasking!
Currently Both iPhone and Android phones let you switch between apps effortlessly. And now Android Nougat has taken this effortlessness to the next level for Smartphones. It has introduced the split-screen view mode for mobiles. Meaning, you can open two apps simultaneously, switch through many different apps and easily pick the one you want to have on the main screen of your Android Smartphone. The company names it as the 'Quick-Switch' feature.
While Apple already has this feature in its latest iPads, with iOS 10 it has introduced this feature in iPhones too.
Virtual Reality: Living it a Day-Dream way
After months of research and brainstorming, Google with Android Nougat is expanding its horizons into Virtual Reality. Therefore, it has introduced "DayDream" the Android powered Virtual Reality platform that will succeed its Cardboard dynamism. Having a disposable headset, it encompasses with both hardware and software. Moreover, unlike Cardboard which was compatible with almost every android device, Daydream works with devices which have the correct kind of display and sensors.
Google has formally revealed its eight hardware partners which will have the Daydream ready sensors, they are: Samsung, HTC, LG, Xiaomi, Huawei, ZTE, Asus and Alcatel.
The Wake App!!
This is the most interesting and unique feature iOS 10 possesses for its users. With this, you need to simply put on your phone and the notifications there would be waiting for you. Moreover, the accelerometer will acknowledge by lighting up the lock screen and showing the latest notifications.
Android Nougat Vs. iOS 10 – Tussle for being better
Processor and RAM are two major component of a Smartphone that define its performance. Therefore, iOS 10 has a 3GB RAM and A10 processor chip which enables the next-generation of iPhone to perform fast and efficiently.
But, Google isn't left behind in the race. Android Nougat features a new API called Vulcan that will reduces the size of the apps by 50% making app downloads 75% faster than you witness on your existing android phone.
Google has also rolled out some new features to save battery in its latest OS. Adding more to it, Android Nougat features media-hardening framework and file-based encryption for improved UX and security.
As we can see from the post, "user-friendliness" is the top most criteria for both these mobile OS giants adding a lot of scope to it is the improved personalized touch. Thus, as the race to the top spot warms up, the consumers will make merry.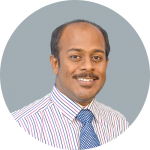 The world is now very much compact, we call it Global Village as a result of digitization and this impresses him! He likes to explore the nooks and corners of the incessantly modernizing world and marvel technologies. His passion for digital trends taught him the knack of reaching the huge digital mass to find business opportunities instantly. He writes articles about digital, technical and marketing tactics for business enhancements.