Mobile Technology leads the way to a Password-less World
Password security is a major concern now in the space of technology. That 2-step password authentication process doesn't seem to succeed in keeping your personal accounts hack-proof always. Over the years, there have been thousands of cases of hacked emails and passwords worldwide.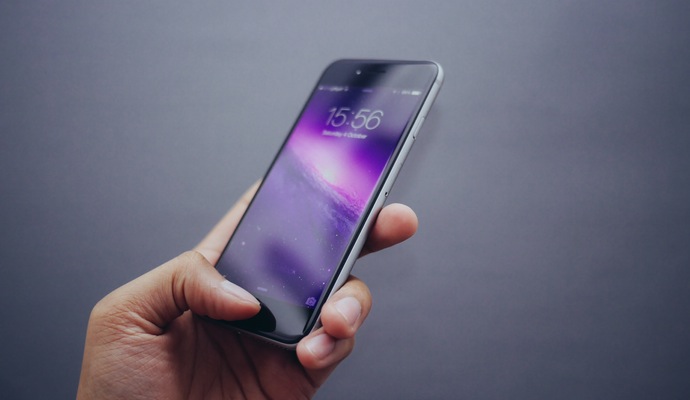 In order to prevent identity theft and data breaching, the leading tech-giants including Google, Microsoft and Apple are reportedly experimenting with ways to provide users with password-free access in more secure and more convenient manner. In this post, we will see the new tech-trends that will soon replace the conventional authentication method. Let's read on.
Mobiles to embrace Biometric Technology
We have seen fingerprint scanners and eye scanners being used for access authentication in many movies so far. We are also seeing fingerprint scanners in laptops and other handheld devices since the beginning of year 2000. Biometric technology is evolving fast. Today, many mobile devices, including Smartphones and tablets come with an in-built fingerprint scanner which can be leveraged for faster and more reliable authentication.
The tech gurus firmly believe that mobile technology is stirring the next big evaluation of biometric adoption in the digital world. With a fingerprint scanner, you just need to tap the finger for scanning and verification and ta-da! Needless to say, biometric credentials are almost impossible to steal, unlike the case of passwords.
In his recent tech conference in India, Satya Nadella, CEO of Microsoft, reveals the company is working on biometrics to increase the security level for the interfaces without taking a toll on users' comfort.
Smart Wearables can also be used as an alternative to fingerprint scanners and Smartphones for settings where errors made by unauthorized person can be really fatal. ZTE, an internationally acclaimed mobile manufacturer, is one of the front-runners in incorporating eye-based biometric solution, known as Eyeprint ID™, in its flagship smartphone – the ZTE Grand S3. Eyeprint ID™ will enable users to unlock the phone without using password.
Development in biometric technology will bring in new ways to authorize access and simplify transactions using a person's unique physical characteristics from head to toe. It's time to check how biometrics can benefit your digital product?
Google too bumping off passwords
Yeah, the search giant too is experimenting with a new, Smartphone based authentication process. You just have to set up the feature and then after whenever you will try to login to a Google account from another computer or device, you will get a pop-up on your mobile phone to approve or deny the access. A dedicated team at Google is currently testing this new sign-in feature with a bunch of iOS and Android devices. And, it is anticipated that the company will roll out this feature to all users by the end of this year.
The rival company Yahoo to isn't running behind in this revolution of creating a password-free world for users. The company has introduced a feature known as Yahoo Account Key, which works mostly same as Google's new sign-in method – your yahoo email account will be linked to your registered mobile which will enable you to either allow or deny access notification instead of typing that complex password string!
Passwords are soon to become a past story
With the arrival of old desktop computers started the dominance of passwords. But considering the great diversity of mobile devices and the explosion of the web as well as mobile based services, it is definite that passwords will soon be replaced by new and innovative ways of sign-in, which are less hassle-free.
However, we are yet to see whether Mobile based authentication, biometric technology or PIN used with software generated token will rule the niche. The tech firms surely need to come up with more convenient, faster, easier and certainly more secure way to validate authorization.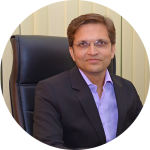 With in-depth knowledge in International Business Management and Information Technology, he can effectively craft business enhancement strategies and can skillfully untangle technical complexities. Writing about the new age technology and sharing his thoughts on the continuously evolving business trends keep him content.