How Mobile Technology has innovated Asset Management
Keeping track of the essentials and the machines at any organization or enterprise is not a child's play. It demands a lot of attention and preciseness because evenly kept and managed assets can save both time and money of the company.
We all know that asset management is a process of taking the maximum leverage of the assets present in the company so that the organization can provide the best returns to its stakeholders. Nowadays, businesses have a wide range of assets which include all kind of assets viz. the fixed and the liquid ones. Moreover, with the diversified clients and customer requirements, organizations keep their assets at different locations so that they can serve the clients requirements effectively.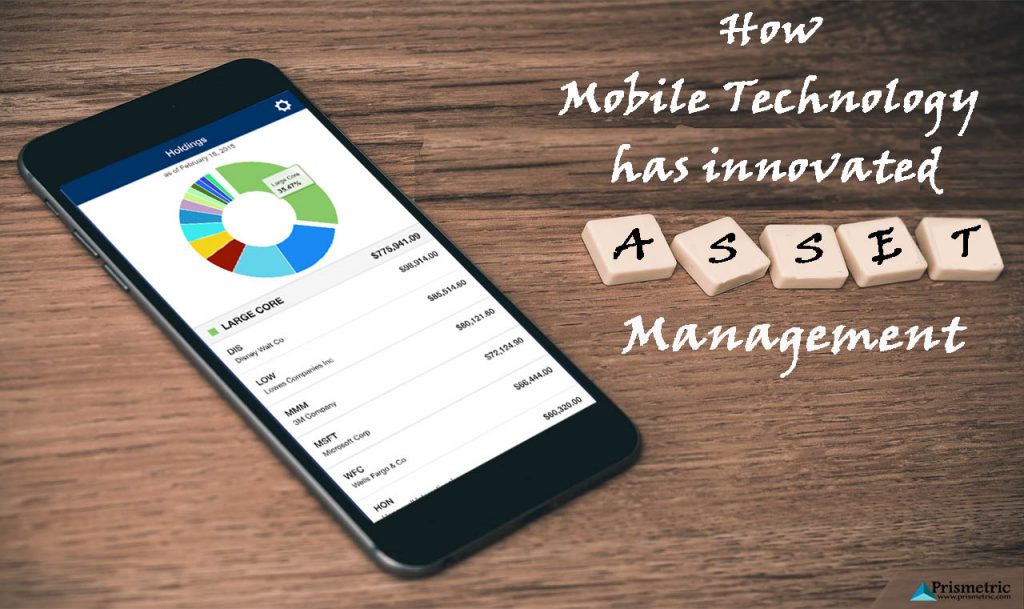 Therefore, to maintain and manage assets effectively, mobile technology comes into the picture. With mobiles and tablets taking center stage, organizations have moved up from the traditional methods as the technology does the same function at much-reduced cost. Stats also reveal that usage of mobile technology in asset management reduces the tedious work by 20%, increase the capacity and work efficiency by 20% as a result increasing the productivity double fold i.e. 40%.
Usage of Mobile technology in asset management would be a corner stone for successful keeping of assets and companies can translate this directly in increasing their efficiency and maintaining performances.
Let us take a look at some of the methods by which mobile technology can take asset management forward and make it more resilient.
Reducing Paperwork and Human Error:
If we say that paperwork has some fundamental short comings, it would be an understatement. It is time-consuming with more chance of manmade error and the information there lacks integrity and completeness. However, with mobile technology you can overcome these limitations by almost nullifying those errors and can fittingly bridge the gap between the technicians and the managers and provide them authentic two-way communication.
Mobile technology will provide a 360-degree view of asset visibility at the workplace and invoke profound workflow efficiency. The hierarchy of order disposal for asset management also improves with mobile technology as the assignment of work, database of the assets and updating the database becomes far easier than the regular methods.
Also Read: How Business Mobile Apps for Finance Sector are making a difference
Flexible EAI architecture
As organizations nowadays have diversified assets kept at different places, and integrated enterprise mobile application will provide access to different assets simultaneously. Let us take an example if your organization works in the utility sector, your field techies need to access the documentation regularly for equipment information and work orders. Working with the traditional paperwork can be time-consuming; therefore, the mobile asset management system will provide every document in detail right from the financial applications to the customer information. Moreover, the EAI architecture provides proper solution offering the organizations to deliver the data information to the disparate systems at the right time.
Immediate Upgrades
We all know that mobile technology is upgrading at a rapid pace and with that the scenario of keeping instantly upgradable mobile technology is gaining popularity in the world of asset management. An up-to-date Mobile Asset management system creates a satisfying and productive work environment in the organization. It provides easy solutions for updating pre-written or stored data, improves the utilization of assets and drives saving for the company.
An evenly structured Mobile Asset management system with all modern amenities could bring down asset management cost; boost their productivity and ability to grow. Thus, leveraging the latest functions of the mobile technology in asset management could be a major source of business profitability.
Technology Driven Asset Performance Management
With knowledge driven APM, an organization can have in-depth analysis of the assets that drives better maintenance and implement reliability focused programs for the assets that increase their performance significantly.
The mobile driven work order can work in many fields simultaneously, can take prompt actions at various levels of difficulties and proactively initiate better planning and regulatory compliance.
The Mobile technology based APM strategies thrive on meaningful and accurate data. It eliminates previous work backlogs related to assets hence preventive measures begin to overtake corrective measures as a result the number of mistakes are reduced. Along with this, with accurate data, the site engineer can take critical actions related to immediate problems without any fuss or confusion.
Can be easily used
Even if many business organizations are going the BYOD way, it's important for them to control and monitor all their assets. Along with this, in order to rectify the error-prone process, application of mobile technology in asset management system becomes imperative and essential.
Therefore, if you have to retrieve a data from the different location, condition or confinement, mobile technology can help by providing real-time updates attached with a GPS. Moreover, a passive RFID tag could help in adding high-value tom your assets.
Speed and time management is everything in today's fast-paced technology world. Therefore, getting instant access to the assets can prove vital in providing on time delivery to clients and customers. For this, mobile technology gives immediate access and information through cloud services and web-based applications to all the magnitudes right from warehousing to a distribution of asset management.
Dependable Security
As many organizations have a large number of data scattered across various places, security becomes a major issue for concern. Mobile technology helps effectively in protecting all assets by implementing enterprise-wide asset tracking system. Moreover, they provide detailed visibility, allocation, and scheduling of all the assets, therefore a neat eye can be kept on all the assets and their activities.
Conclusion
A well executed, defined and detailed Mobile Asset management system can exceedingly reduce coz associated with equipment management. Moreover, it helps in increasing the mobility of field service representatives, auditors and warehouse personals and helps them in locating the asset, perform site audits and maintain the most complex assets easily.
Also, it makes managing the time schedule very easily while completely eliminating the paper based work process.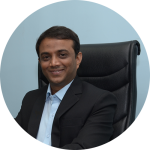 An enthusiastic entrepreneur, interested to discuss new app ideas, rich gadget tricks and trends, and admires signature tech business styles to readily embrace. He enjoys learning most modern app crafting methods, exploring smart technologies and passionate about writing his thoughts too. Inventions related to mobile and software technology inspire Ashish and he likes to inspire the like-minded community through the finesse of his work.