How Mobile Solutions are the need of the hour to change your Business for good
Leading market research firms have been predicting about it for many years and today it has become a powerful reality – the number of mobile users has exceeded the desktop/PC users in the world. The tremendous progress and innovation in the mobile technology landscape have made mobile devices an integral as well as an inevitable part of the business.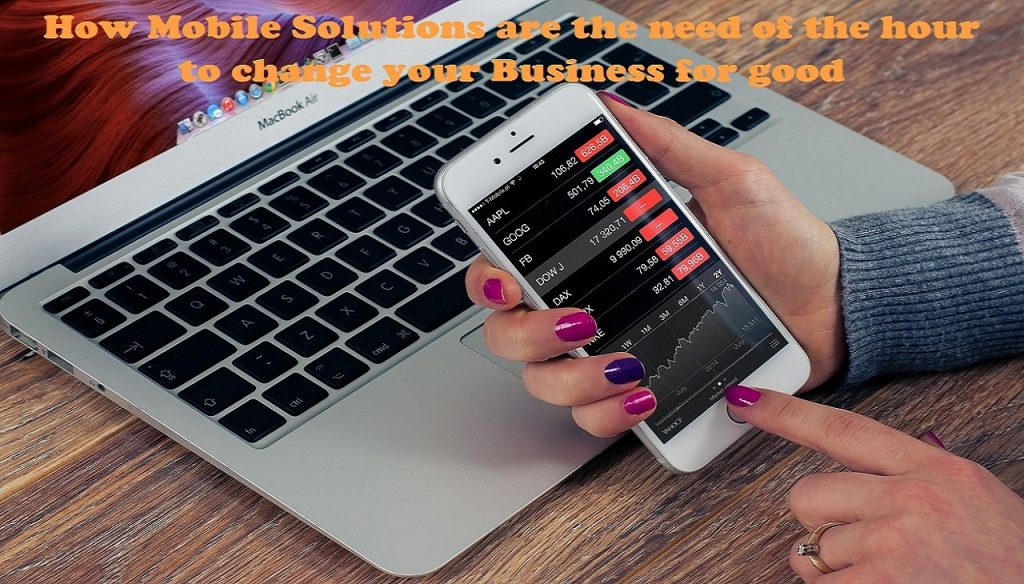 About 64% of American adults have a Smartphone, says October 2014 survey report by Pew Research Center. If you are a business who is planning to take their business on mobile for the first time ever, you have reached the right page.
Here are two solutions you can consider to tap the mobile audience in a profitable manner for your business.
Create a responsive (mobile-friendly) website
Responsive design is a vogue term in IT sector since 2012. However, if you happen to be unaware, a responsive site design is one that can auto adjust to different screen sizes of different devices. Simply put, your site will look at its best regardless of the device, it has been accessed from – it can be a desktop, tablet or a Smartphone. If you don't want to miss mobile only users of your target niche, building a responsive site with minimal loading time and great UX is the answer.
Develop a mobile app
Doesn't matter what industry vertical your business belongs to, a mobile app can bring you numerous opportunities to improve your business ROI, increase customer satisfaction and enhance market image. From streamlining core operations, selling products, interacting with customers and promoting your business to facilitate all your business needs, it's hard to imagine what an app can't do for your business!
According to leading app development companies, you can't port your existing business elements to mobile landscape straightaway. To actually benefit your business in this mobile-driven era, you will need to completely re-evaluate your business model with a mobile-users-first approach this time.
Mobile apps render businesses of all sizes with endless opportunities to redefine their relationship with customers in profitable manner, way faster than a web technology could have offered, added the app development companies.
Related: Reasons online retailers focus more on eCommerce mobile apps
Gear up for the changes!
There are several ways, embracing a mobile solution can change your business space for a lot more growth opportunities. Let's check how adapting a mobile solution can reshape your business future for GOOD;
It gets you closer to your target audience and helps expand customer-base: With a mobile-friendly site or an app, you can interact, sell and promote your business directly to your target customers. And thus, the importance of UX stands tall in mobile solutions of all kinds. With a mobile-optimized solution, you can target larger demographic.
It helps you keep office/company open for 24/7: If you have rolled out an app for all sorts of mobile devices, it can benefit to your business as well as customers. Your customers can shop your products/services, find your company information/news/updates and communicate anytime anywhere. And if you are an enterprise like an insurance company, you can connect your mobile app with back-end and adapt to BYOD trend, which will enable your employees to work from both inside and outside the office; this can help increase operational efficiency and boost productivity of staff.
It lets you keep multiple entities in the loop in real-time: If you a large-scale enterprise, where you aren't the only authority that needs to be involved in the supply-chain process, then a mobile app can help you keep your partners and business peers involved during all transactions. This real-time, speedy co-ordination can yield awesome results for your business.
It eases customer search and shopping experience: If you are a departmental store with a huge inventory, building a mobile app will help you showcase your inventory, availability, cost and other details of products into their mobile devices. A mobile user can simply tap on your app and walk down your virtual store available at their fingertips.
It can make your company more employee-friendly: As discussed earlier, benefits of owning a mobile app aren't limited to enhanced customer experience and increased revenues, but it can also help you make your company/business more employee-friendly. You can allow your employees to access all information they need from their mobile device or a mobile-friendly site based on their data access rights, transform all business paperwork and documentation into mobile forms, and do a lot more to ease their job; at the same time, this will bring more control and higher accuracy to all your business operations.
It is at the core to newest business technology trends: IoT, Cloud, BYOD policies and many other latest technology trends can be leveraged using a mobile based solution. For example, a blend of mobile and cloud technology has lead to new business models including SaaS and e-commerce.
Going mobile isn't any choice but a core necessity for your business in today's time!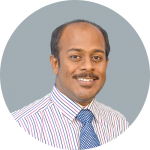 The world is now very much compact, we call it Global Village as a result of digitization and this impresses him! He likes to explore the nooks and corners of the incessantly modernizing world and marvel technologies. His passion for digital trends taught him the knack of reaching the huge digital mass to find business opportunities instantly. He writes articles about digital, technical and marketing tactics for business enhancements.