Mobile Apps : The Game-Changer in Media and Entertainment Industry
The ubiquitous form of mobile apps cannot be denied. Because the only person who doesn't know about mobile apps either lives among stones or is dead!! From news alerts to soccer or cricket scores, there is nothing that your apps would miss. Shopping, amusement, meeting places, etc. all things are covered by apps. The introduction of mobile applications has definitely created new avenues in the media and entertainment sector. As a result, media and entertainment sector has already faced the rapid transition to a direct-to-consumer future.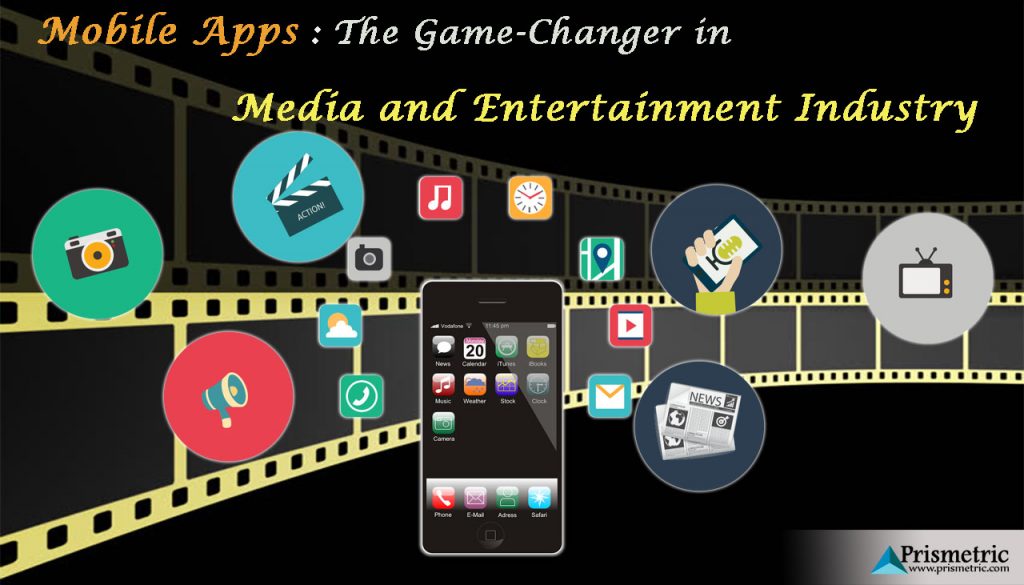 These apps transfigure the tastes and preferences of the consumers. They also transform the manner in which videos, TV show or music gets featured. Online radio and music listening stations, live streaming of TV shows already prove the overpowering control of mobile apps on media and entertainment industry. Consumers find it easy and comfortable to get continuous stream of breaking news, world news updates on their smartphones. Not only information, live videos are also available in various sites after an incident. Be it print media or audio-visual, website and online version of each of the media brand has become mandatory. Most of the media houses have already launched their individual apps to get the maximum user reach.
The time has come when web-series and YouTube movies are in trend. Some blockbuster movies find it profitable to make the world premier online rather than on any TV channel. Music industry also finds it trendy and profitable to release YouTube singles of artists (Gangnam Style is the most premier example). In the same manner, virality and promoting your apps on YouTube and social media channels can increase the app downloads. People spend most of their time with their smartphones now. From watching upcoming movie trailers, ticket booking to give or get the movie rating, from listening to music to uploading own creations, everything has become so app-centric.
Also Read: Tips to Increase App downloads in 2016
Therefore, the advertisers find these apps more attractive as they create outsized audiences. Depending on the advertisements various search engines and sites offer monetization opportunity. Therefore everybody can make definite business out of it. In this way mobile apps have become the revenue driver of late. Social networking apps and entertainment apps perform half of the job. The user optimization procedure easily captures the individual preferences and then you get more updates on the subjects you prefer.
Features That Help You to Boost Your App Visibility
Now take a quick look on the features which make an app prominent among others:
Performance is Everything
In this fast-paced world of media and entertainment, make the consumers wait, make the sites buffer or delay the transaction, they would change to another site. Be it news, movies or gaming it's all about responsiveness and that depends on high-performing applications. Moreover, the clarity of your site and the accountability of the things you post also play an important role in defining your performance as per user's point of view.
Independence of a Particular Operating System
The app should not be dependent on any particular mobile operating system or web browser. The digital experience should work in a consistent manner across devices. Along with this, the resolution of your app should fit in every mobile device so as to deny any accessibility issues. This will help in expanding the horizon of your app and thus increasing your customer base.
Constant Flow
Applications should allow a push environment for media companies to broadcast to audiences. An application will deliver constant stream of new articles, videos, podcasts, or slideshows.
Social Engagement
App notifications would remind audiences of new likes, shares, and comments which encourage followers to join in on the conversation in the brand's app.
The backbone of any app must be the ability to arrive at data-driven and observation-driven insights into consumer needs that bring in new products and experiences. Therefore media and entertainment companies should focus on off-site, off-app distribution and their branded digital destinations. The companies must activate a robust network of distributor and platform relationships to deliver content according to target user's preference. The content should flow easily and fit across multiple platforms without excessive customization. It needs to be agile in monetizing those efforts. Increasingly, the largest apps are, in fact, the distributors.
Prismetric offers highly interactive apps with elegant design, amazing features and efficient code. These apps are independent of any particular mobile operating system. Just go through www.prismetric.com to experience their wide range of media and entertainment apps.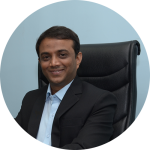 An enthusiastic entrepreneur, interested to discuss new app ideas, rich gadget tricks and trends, and admires signature tech business styles to readily embrace. He enjoys learning most modern app crafting methods, exploring smart technologies and passionate about writing his thoughts too. Inventions related to mobile and software technology inspire Ashish and he likes to inspire the like-minded community through the finesse of his work.