Mobile Apps: Apt way to boost productivity and Brand for your Food Business
If watches worth a dime use mobile apps to dine is the new mantra on which the food and beverage industry work in this technology driven realm. As per the current scenario, the entire planet is all about mobile and mobile is all about apps. People use their smartphones for almost everything now days, right from ticket booking to travelling to shopping; apps cover almost every genre of our day to day life.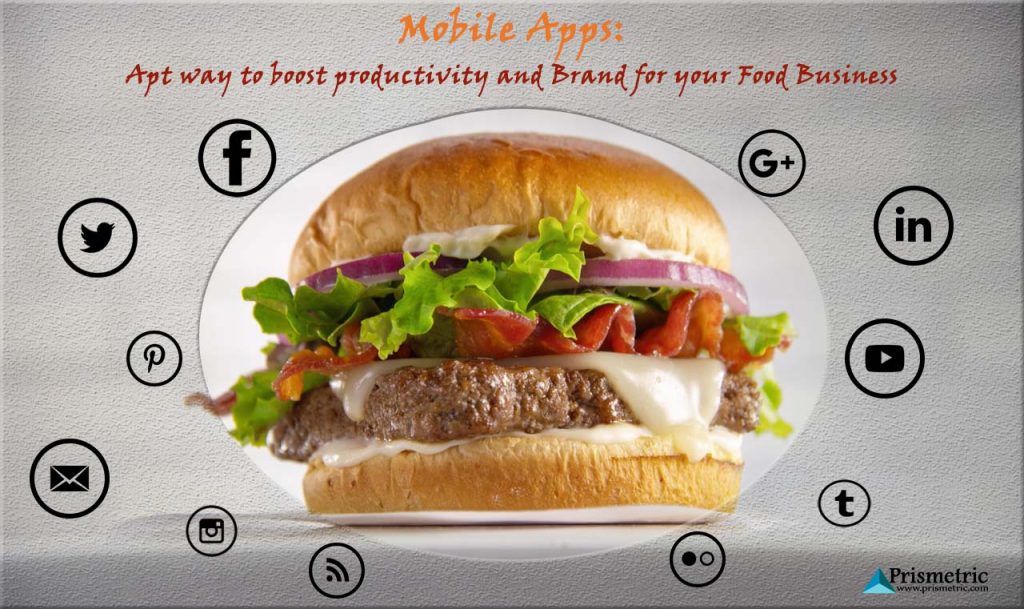 In case of food businesses, mobile apps have brought major revolution for them. Gone are the days when people had to wait in queue with paper menus in their hand. Stats reveal the same thing, more than 2/3rd (67%) of the customer's order food online through mobile apps.
Therefore, it's a necessity for food businesses to have their own website and if need be also build their own mobile app. Not only does this expands their business horizons, but also helps them boost their productivity at a rapid rate. Customer service is all about convenience and integrating your food business with apps but also enhances the branding and sales.
There are various ways in which having a mobile app can boost your productivity. Let's have a quick look at some of the top most methods.
Booking and Ordering:
With the hectic schedule and stringent time availability, people make instant plans to meet or hangout with their loved ones. And, we all know that food unites people, therefore having an app for your food outlet can enable your customer to book directly from their place without any fuss. Thus, with the help of this, your customer can go through your menu in the simplest manner and can book and order food at their convenient place and time.
Apart from making your own app, register your food outlet on food discovery apps like Zomato, Food Panda, etc. Registering on these can expand your viewership and customer horizon and make your business more credible and visible. In addition to that, you can use the rating and reviews provided on the food discovery apps on your own website and app as well.
Food outlets should understand the psychology behind creating a mobile app as the person tends to order more when they see the whole menu at their disposal and discounts on each meal along with an extended list of services offered in detail.
Also Read: Mobile Apps: Game changer for food delivery industry
Easing out the payment process:
By integrating payment gateways like Apple Pay, Paytm, etc. you can enhance the much tedious payment process for your customers. These cloud based technology integrates mobile wallet technology into your app and a QR code scan at your app's POS completes the process of payment. Moreover, you can enhance the user experience with amazing graphics at your payment mode and can also link credit card payment for prepayment.
To provide new dimension to payment modes, you can also give deal coupons and nutrition facts to increase your brand's followers. If you are looking for some innovative inspiration, take a leaf out of McDonald's cap and offer one click payment feature to your customers using credit cards as well as payment gateways.
Therefore, a mobile app enabled payment gateway can provide smooth money transfers and can be a vital ingredient in your customer loyalty and retention process.
Augmented Reality increasing UI:
AR is the buzz word now days. It has made its presence felt in almost every possible business sector and given promising results. By using Augmented Reality in your app, you can provide amazing 3D views of food menus that will glorify their viewing.
Augmented reality provides a very good addition to an app with interesting games and to leverage more from this technology, designing games related to your food items including the outlet's specialty and other interesting aspects. Therefore, such games will keep your customer engaged while waiting for their order.. Providing the customers with interesting deal or coupons if they are able to crack certain level or aspect of the game makes the whole thing a little more interesting.
These innovative things with AR will help in Word of Mouth publicity of your outlet and increase customer walk ins eventually increasing the productivity.
Also Read: AR makes virtual world real through mobile apps
Reintegrate your Promotion strategy:
Apps can be the optimum catalyst that is needed to pace up and synchronize your promotion strategies. The food industry can be immensely benefited by iBeacon and Push Notifications strategies which will keep their customer constantly updated with the knowhow of their favorite food outlet.
For instance, start your promotional strategy with a giveaway whether a sample or product. These will help in gathering a little crowd for your app and will also increase the reviews. Take those reviews constructively and further conduct online contest with the latest food trend related to your app and convince your customers to participate in it. Allow the contest winner special discounts and booking offers through the app so as to make your contest a rage among the viewers.
At the end of each of your food demonstration, include a tag of "Tell a friend". This enthralling way of Word of Mouth marketing will help in increasing your customers and will also help in increasing customer loyalty.
If you are targeting a particular section or area or an age group, make special amendments for them. This will heed your attention about their requirements and will help in building strong customer relations. Engaging promotional strategy can be the centre stone to your productivity and brand building of the food app.
Inventory Management:
We all know that resources and stock management is the most important thing in the food businesses. The many customized version of the mobile app are designed for varying requirements of wholesalers and retailers that aim to deliver real time food ingredients.
A mobile app can incorporate a basic task list without the tedious paper work and makes it easier to check material levels, manage orders and process payments. Moreover, with mobile app you can have a deep insight and analyze the daily activities which gradually can boost your food business's productivity.
Conclusion:
We can't deny the importance of mobile in our daily life and cannot imagine it without our beloved smart phones. People use their smartphones for a wider range of activities. Therefore, it is better to build a mobile app for food and beverage industry so as to increase productivity, decrease mistake, improve the quality of services provided and maintain consistency.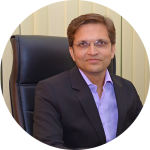 With in-depth knowledge in International Business Management and Information Technology, he can effectively craft business enhancement strategies and can skillfully untangle technical complexities. Writing about the new age technology and sharing his thoughts on the continuously evolving business trends keep him content.