How an Application for salon and hairstylists can do wonders for your business?
Mobile apps have become omnipotent, a handy solution to almost every concern, and a quick tool to ease routine tasks. Until a few years ago, mobile apps were a luxury, but today it's a need. Since the past decade, mobile apps have been instrumental in having a positive impact on almost every industry and profession, and the story of salons is no different.
Having a mobile app for your salon business will provide you with many opportunities and keep you up with the newest marketing trend. Irrespective of your beauty salon business size, you need to have a hairstylist & salon application if you wish to increase your customers and retain the old ones in a good amount.
The beauty and salon industry has done well with the traditional methods but having a mobile app is necessary as it provides an edge that will take you ahead of your competitors. Moreover, if you are someone who believes in numbers, we have some interesting stats for you;
Staggering Statistics for having Salon app for your business
To convince you to develop a mobile app for your salon services, we have compiled a list of staggering numbers of successes. Have a look!
Having a mobile app built for your salon business will ensure that you have more customer engagement and better reach. The customer conversion rate can rise to 100-300% with a professional hair salon mobile app.
According to a study done by Groupon, on average, a woman spends $3756 every year to enhance their appearance on a salon, spa, and other beauty and cosmetic products. Now, this is big money and if you wish to expand your salon business, you need to target your audience.
Mobile app-based businesses are expanding by leaps and bounds in the modern era especially after Corona virus pandemic. Currently, mobile apps contribute a whopping $40 billion to the beauty industry.
Those stats are quite staggering, isn't it? Now it is time to understand the nitty-gritty of a 'Salon' mobile app.
Understanding the beauty and hair Salon application?
The salon app's main aim is to reduce the extra burden of work on the Salon owner. The salon app will have all the necessary features like appointment booking and checkout of the clients, adding new clients, keeping a record of their preferences, etc. The best part of an efficient salon app is that the user and the salon owner can access it anywhere and go about their work in a hassle-free manner.
By including new-age technologies like Augmented reality and Virtual reality, and artificial intelligence, you can take your customers' customer experience to a whole new level. Through VR, the customers can have a virtual tour of your salon and take a look at the services provided by you in a more immersive manner.
When you opt to develop a salon app for your business ensure that your salon app is robust in nature and can seamlessly work on all the leading devices and different mobile OS platforms like iOS and Android so that you can reach out to a wider audience. The salon business owners can easily manage their work with the app and see the difference the app has made from day one itself.
Benefits of mobile app for the salon business
Whether you are a newbie or an established player in the salon, spa, and beauty business, one thing you would want is a steady increase in your clientele. While it seems all hunky-dory in the beginning, managing an increasing clientele manually can be quite taxing. Therefore, having a mobile app developed for your salon can benefit your business.
We will look at the advantages in detail that the salon business app can provide.
Easy appointments and scheduling with Salon booking app solution
Having a mobile app for your modern salon business management can help you regulate your appointments and also provide more options to the customer to make one. Besides, your customers can book an appointment on the go and this feature would play an essential role in keeping your business ahead of the competitors as it helps to reduce waiting time for your customer.
As far as hairstylists and your salon staff are concerned, having a mobile app will enable them to set reminders about upcoming and future appointments. This proactive approach will be a vital cog in increasing the client retention rate and will also increase your yearly revenue per client.
Increase customer loyalty with salon application
Everyone loves to be pampered. But in today's dynamic world, it is not easy to keep up with the changing tastes and demands of the customers and keep them happy all the time.
A loyalty program can do wonders for your hairstyle and salon business' revenue growth here. The mobile app for salon and hair stylists can keep track of each customer's spending threshold and then provide them loyalty points. Also, the hairstylists and salon owners can categorize the customers based on their spending abilities and keep them in different categories.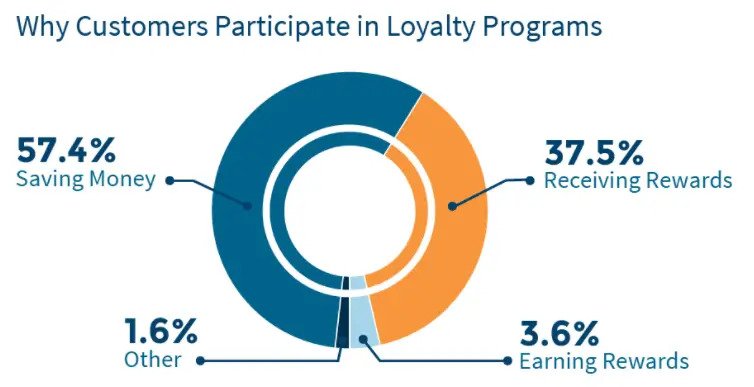 With this systematic bifurcation, it would become more comfortable for them to render specific rewards according to the customers' likes. Statistics show that hairstylists and salon shops with loyalty programs maintain a steady customer retention rate and have an 82% more chance of getting more clientele.
Through the loyalty program, the hairstylists and salon owners can give the customers various discounts on their birthdays, anniversaries, festival offers, weekend offers, and many more.
Also Read: Delighting and retaining the customers: How to delighting and retain the customers with Mobile App?
24/7 connectivity with the customer via Mobile app build for salon
Ask a question to yourself how often do you connect with your customers? There are different categories of customers coming to the shop in the salon business according to their specific needs. Using artificial intelligence in your salon mobile app, you can suggest smart options to the customers based on their previous history with you. Also, the 24/7 connectivity with the customers will allow you to understand their needs and wants in a better way. Moreover, you can make adequate changes to enhance your service based on customer feedback.
A mobile app will let you stay with your customers even when they are not in the shop. Using push notifications, you can connect with your customers more smartly and peculiarly by providing them specific offers according to their needs.
Easy in-app Payments
A salon app can have several payment gateway options through which the customers can pay instantly. Moreover, it saves the customer's time, which is wasted in heading towards the cash counter to make the payments.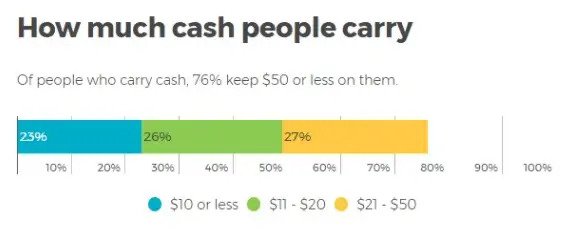 Furthermore, the salon app's digital payment system can also be customized according to the client's requirements, thus making the payment process even more convenient and user-friendly.
Since the proliferation of different mobile payment gateways, new-age customers are leaning towards cashless payments. Thus, it is high time that the salon business owners realize the importance of cashless payments and have a mobile app that renders instant payment options.
Extended Read: Tips to increase the user retention rate in your digital payment app
Multiple location access
If you have a proliferating beauty business, you might want to expand it to different locations. Having a beauty salon mobile app in this situation becomes very vital. For example, you have a GPS-enabled salon service. This will help the customer to locate your salon shop using maps and thus can reach easily there. Moreover, the customers can schedule their appointments from any location.
The top salon mobile app will help the salon owner to manage different operations at different locations with ease. For instance, significant daily operations like taking commissions, running a payroll, etc., can be appropriately managed. Therefore, having an all-in-one mobile app for the salon business can escalate the level of service and make the management process more efficient.
Optimal usage of mobile marketing techniques for salon business enhancement
By using AI, VR, and AR technologies in the salon app and increasing customer satisfaction, you can unearth new mobile app marketing methods as well. For example, through virtual reality, customers can try different hairstyles through the mobile phone at their home. This would give them a clear idea and choice when visiting the hair salon store to get the actual hairstyle done.
In addition, you can add top social media platforms like Facebook, Instagram, etc., to your mobile app. For instance, the music streaming app Spotify provides an option of sharing the song on different social media platforms to the users if they like it. In the same manner, you can provide the option of sharing on different social media platforms to the users to share their experience and create a buzz for your mobile app. This process will play a vital role in building your brand image by positive 'word-of-mouth' publicity.
Conclusion
You get everything from a mobile app developed by an expert app development company, be it booking appointments, ease of payments, customer information, etc. Whether you have a unisex salon or beauty parlors for ladies, you need to have a salon booking mobile app to stay in the competition and expand at a rapid rate in the future.
Moreover, if you wish to keep your salon business in the pink of health, you need to keep up with the changing business and technological trends, and a mobile app can help you with the same.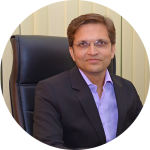 With in-depth knowledge in International Business Management and Information Technology, he can effectively craft business enhancement strategies and can skillfully untangle technical complexities. Writing about the new age technology and sharing his thoughts on the continuously evolving business trends keep him content.