Mobile App Development: the ultimate ally for Task Management
One thing is crystal clear, Mobile apps have become an absolute necessity in our lives rather than being just a luxury. It would not be an overstatement if I would say we are engulfed by the mobile world as we are by oxygen around us. The evolution of mobile technology has led to an extensive usage of these apps in almost every department of any industry as they are making the process of task management even simpler, more synchronized and improved execution.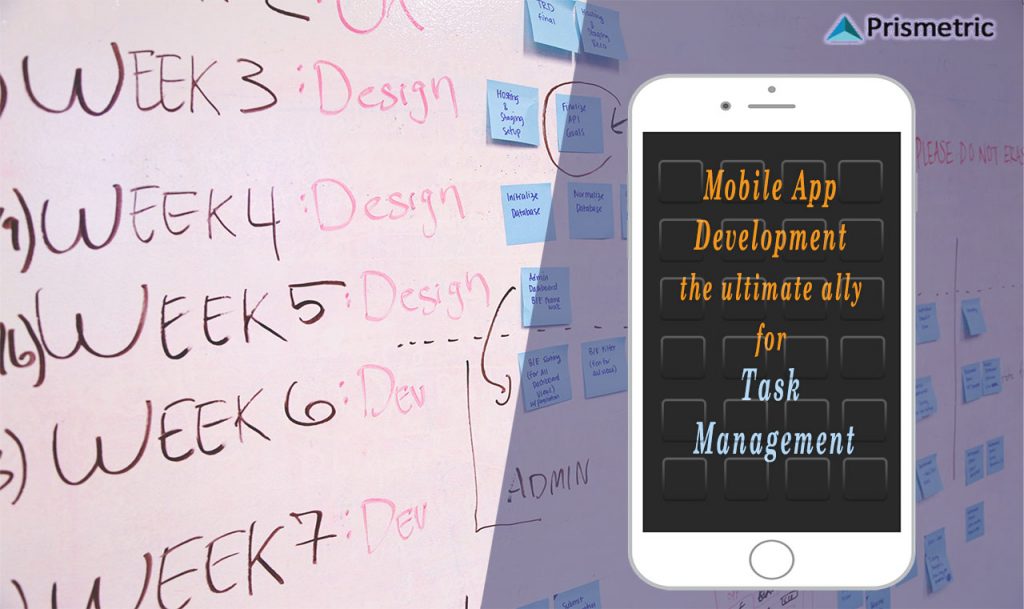 Mobile apps are rapidly replacing the website apps as they are easily accessible even from the remotest part of the world and helps in creating a more one-on-one relationship with the user. Mobile app development provides the most elite platform to the businesses as well as the users to direct and manage their tasks with ease so that there is no chance of any last minute fuss.
With apps preferably becoming the most sought after methods for the customers as it provides extensive quality and services to whatsoever work is assigned to the apps. Also, surveys and stats have shown that inclusion of mobile applications has played a significant role in keeping the customers loyal and satisfied. Due to its wide range of work and versatility, organizations and users are involving app development into their daily task management process so as to streamline and synchronize the complete process and increase the productivity and the output.
With such enterprising assets, task management if done with mobile apps can bring in a huge difference in enhancing the utilization and final outcome.
Let us find it out ourselves!
Embracing Businesses
Here we can know the real value of mobile app development in embracing task management. Mobile apps are handy in solving these 4 challenges when it comes to managing the task of their remotely situated employees. They are:
Communication
Tracking Productivity
Security of data and assets
Sharing resources
In addition to this, as per the present scenario, we know that companies put their assets and important work at scattered places so that it remains safe. Also with real time collaboration, these assets can be accessed from anywhere in the world and assimilated in the desired order as and when needed.
The banking industry is also getting a major transformation as mobile apps are rapidly replacing branches and becoming the most preferred point for the customers to have an interaction with bank. In addition, the customers who are looking for a permanent solution of their financial task management find an apt ally in mobile apps. The accelerating demand for the apps has brought in a wave of evolution in the banking strategies as the technology adoption has increased the rate of customer retention for the bank.
As the world is going mobile no matter which sector we are working with, mobile app development is bound to be an interface in this changing scenario. In this fast paced world, people prefer to shop online rather than visiting the retail shop and here mobile apps are helping both the users and the company to manage their task effectively. E-commerce organizations can send personalized messages or push notifications to their targeted customers so as to keep them informed about the latest whereabouts related to their business and also offering them a huge fan base through different social media platforms.
Embracing our day-to-day Life
The word task or task management itself seems a stern and rigid word that from the outset puts a certain amount of pressure on the person. But the real scenario is very much contradictory to this fact. Mobile app development has helped the users who are seeking redemption of solutions for their daily task. Nowadays, you have a mobile app right from your food services to booking a cab or flight for outdoor travels. In fact, mobile apps have been so fruitful in the food industry that they have been instrumental in increasing the footfalls in the brick and mortar food shops and their engaging in-app purchases has enhanced the traffic on the respective apps too.
Mobile apps have also reduced the number of gadgets and accessories that people carry while doing a certain task and thus made the process of streamlining tasks, in a chronological order, more efficient. Due to their multitasking ability and extensive reliability, apps have also been an asset for the managers and the taskmasters to assign work to the employees according to their ability and designation.
Inclusion of newer technologies
As the newbie technologies like Augmented Reality and Virtual Reality are beginning to take giant steps in the technology arena, the process of task management has become even more intuitive and easy. Users can now communicate and manage their work through AR, VR and cloud based services and will have a plethora of space to save their data without having any security concerns.
Conclusion:
The process of app development is becoming more and more authentic and thereby integrating it in the process of task and work management would be beneficial for both the users and the organizations. It not only makes the process of task alignment smoother but also helps the employees making them more reliable and capable of doing their work comprehensively.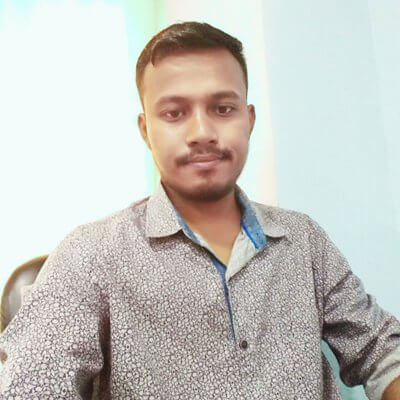 Optimization in any form is beneficial, he believes. With the heart of an analyst, he has a keen eye on the terms that will actually sell. The deeper he researches the better the output will be, he reveals. While optimizing websites, he spends ample time in blogging his thoughts about interesting tech stories, strategies, and technologies. He eliminates his inferences but includes the facts to nourish his readers with information.