How to use Mobile App Development Level up Your Branding Game?
A large number of app owners or brands across the globe have already realized the potential of real time marketing and leveraging its benefits to improve bottom-line of their business. One of the many advantages of drawing real time engagement using a mobile app includes enhanced brand image.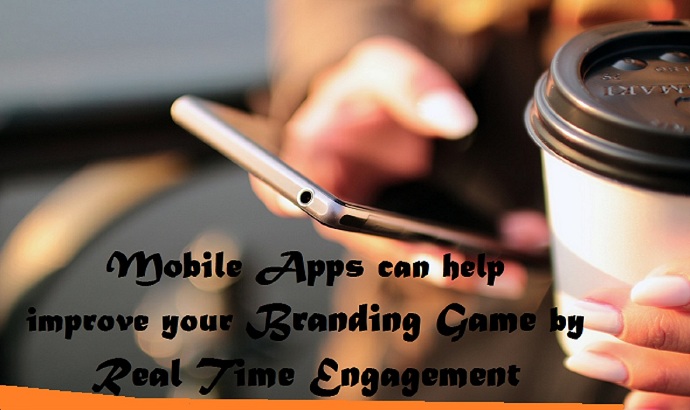 Want to learn how a mobile app can help boost your branding efforts and yield conversions?
Set-up app analytics
To drive real time engagement, you will first need to define, trace and analyze the key performance indicators (KPIs) of your mobile app. Leverage advanced app analytics tools to trace users' activity, behavior and usage pattern on your app in real time. This will help you get insight into users' behavior and interests. Later, you can use these data to grab users' attention and engage with them.
Related: How to implement efficient App Marketing Strategies by tracking its performance
Here we have shared some great ideas or ways to use mobile app win real-time customer engagement such that it meets your business goals.
5 ways Mobile apps can help to improve branding by real time engagement
Define strategies to improve user experience in real-time
Let's say you are a retail store owner and you have recently rolled out a mobile app with a primary goal of allowing your customers shop your products from their mobile devices including Smartphones and tablets. But, you can use your retail app to a lot more than this. After all, most of the retailers are going mobile and simply featuring your products for sale in your app won't help you stand out in this crowded and competitive market.
You need to find out ways on how you can increase user experience in real-time. For example, you can allow customers to use app for scanning QR codes on product labels and see detailed product information, reviews, price comparison, offers, etc. Such features can build a strong brand identity for your business over time.
Bring them rewards in real-time
Rewarding customers isn't a new marketing strategy, but providing them with good rewards in real-time is. When users reach the payment page of your app, immediately show them if they can avail any offer, coupon or gift based on their previous purchase history. If they have earned some credit points, you can suggest them to redeem those points before they complete checkout.
You can also link users' app based points when they visit your physical store and provide them with offers or any other form of reward. Not only this approach helps boost customer satisfaction but lure users to visit your app or store again and again.
Ensure the next level of personalization
When you build an app that can effectively use real time analytics, geo-location details and use all user-generated data signals, you can certainly ensure highly personalized service. Let's say you are a user who has recently bought a ticket of a private bus to visit his home this weekend; as soon as you get on the bus, you receive a message stating a station en route to your destination is witnessing jam due to a big public event and you immediately plan to change your route; After a while, you receive one more notification saying your destination station has one excellent bakery shop in a walking distance. Isn't it a great way to impress your customers and add more to your branding?
Choose location-based app marketing and go beyond it
There are many industries that can benefit from location-specific business marketing. Enabling your app to use geo-location feature of smart phone will create many opportunities for your business. However, knowing a user's location and sending them a push notification or in-app message won't do much help.
Being an app marketer, you will need to combine user's location with its CRM profile that tells about its previous transactions, favorite products, etc. This helps create a more relevant message for the user that stimulate them to tap on the notification and reach the destined page within the app through deep linking.
Seek feedback and actually use it to IMPROVE
Every time the buyers make purchase through your mobile app or at your physical store, don't forget to ask for their feedback. Know what they have to say about your business. Take their complaints and suggestions sincerely to make necessary changes in the way you operate. Constant improvement in your business app helps you attract new customers and retain existing ones. When customers see your brand truly value their feedback, it will enhance your brand image in the market.
Let us help you with your mobile app development which will drive better real time engagement and more effective branding.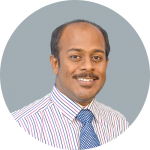 The world is now very much compact, we call it Global Village as a result of digitization and this impresses him! He likes to explore the nooks and corners of the incessantly modernizing world and marvel technologies. His passion for digital trends taught him the knack of reaching the huge digital mass to find business opportunities instantly. He writes articles about digital, technical and marketing tactics for business enhancements.