Why Mobile App Development is drifting towards the Millennial way
The millennial generation, the young group of consumers born between 1980 to 2000 – also known as Generation Y, is the maximum targeted and most important niche for the majority of businesses out there. This generation has grown up with all-time-connectivity and has witnessed the fastest revolution in mobile technology.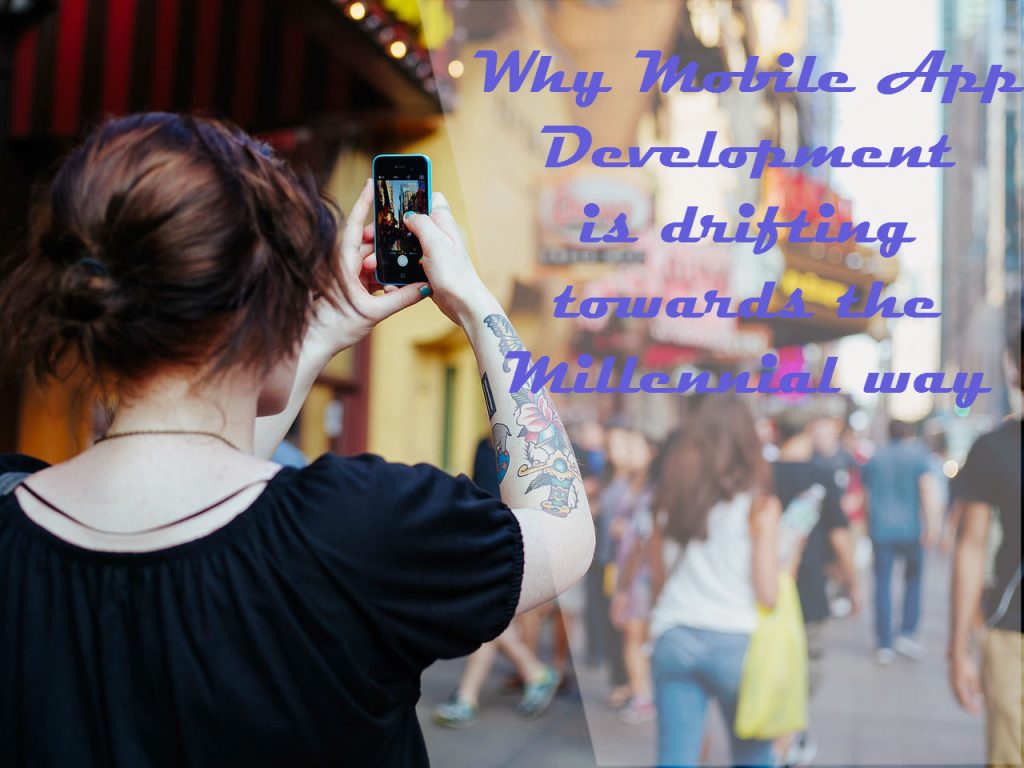 What make millennials so important for businesses?

From social communication, education, entertainment and shopping to all other needs of their life, they are most dependent on mobile devices, mainly apps. About 85% consumers, from 18-24 years of age have been found spending about 37 hours on mobile apps each month, says a Nielsen survey.
86% of consumers of age 25-34 own a Smartphone, while 85% of 18-24 age group consumers have access to a Smartphone. It is these young consumers who always carry their Smartphone everywhere every time. Adding more to these facts, almost 75% millennial prefer shopping from mobile apps. Each of them has average 20 apps installed in their Smartphone.
It's no brainer to see why the millennials are the target audience for businesses having a mobile app or the one's planning a mobile app development. However, there is one caveat for every business going mobile. This millennial generation behavior and preference isn't same as their older counterparts.
55% consumers of Gen Z (16-22 in age) and Gen Y (23-34) generations say poor user experience of a mobile app will prompt them not to buy the products/services of the app. Traditional design concepts will prove to be of more harm than good to your business while targeting this millennial demographic.
Tips to Building a millennial-friendly app
Today's younger consumers demand best experiences and more creativity. So regardless of which platform you choose for your mobile app development – Android, iOS or any other, it is important to ensure your app is millennial-friendly. We have got you some can't fail tips to make your app development resonate with the millennials' taste.
Win their attention
As the millennial consumers are much techno-savvy and have wide exposure to the app stores' offerings, it is even more challenging to grab their attention in today's time. Design your app such that you stand out from the rest in the app stores. Make your app more interactive, easy to navigate and captivating. Great functioning and incredibly beautiful aesthetic/design are the default pre-requisites of your mobile app development.
Add to their convenience
Have you checked Uber's mobile app? Just make a few taps in the app and your cab is en-route to you. On top of all, the app lets users pay directly from their mobile. If you allow an app to deduct the transit charge from your e-wallet, you will never have to bother adding card details or logging to your net-banking again. That's called offering great convenience to its users, isn't it?
There are many other apps that have won the hearts of millennial by adding a little more to their convenience. For example, find any good article/news/story to read, you can simply add it to the Pocket app and read it in your idle time. Here speed and performance of the app are crucial factors that can win or lose you game.
Make the most of their social media influence
Unlike their older counterparts, the millennial generation is more influenced by social media platforms. They prefer checking social media pages of the brands/companies before buying their products/services. If you are developing a mobile app, think on ways to embrace social connectivity.  You can allow users sign in/sign up using one of their social media account to make it quick for them. You can also allow them to refer or share your app to their social media friends; this can help attract new users for your app.
  Related: 7 reasons why Social Networking Apps are so in vogue nowadays
Understand their unique needs
Let's say you are a food outlet planning to roll out a mobile app this year, so you can allow your local customers to order food online from the app and schedule delivery at their convenient time slot. Now if a large number of your target audiences are midnight owls who enjoy eating late night, allowing the users place their orders in late night hours by making a few taps on their phone can certainly give you an edge over your market rivals.  Figure out all the granular level needs of your users and learn how to surpass their expectations. Only then you can sell your app to the millennial audience.
Need some more mobile app development tips to capture the millennial market? Let us know about your query or requirements and we will drive you through the process of app development that not only quenches your needs for an answer, but also show the path that will transform your idea to an app based on your need.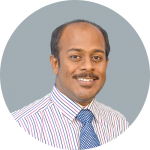 The world is now very much compact, we call it Global Village as a result of digitization and this impresses him! He likes to explore the nooks and corners of the incessantly modernizing world and marvel technologies. His passion for digital trends taught him the knack of reaching the huge digital mass to find business opportunities instantly. He writes articles about digital, technical and marketing tactics for business enhancements.