Messenger Apps moving towards encryption raises more security concern
Facebook's messaging app, WhatsApp has recently rolled out a security update providing its more than 1 billion active monthly users with end-to-end encryption, which has again added to concerns of government law enforcement agencies and cyber cells worldwide. Leveraging 'The signal Protocol, designed by Open Whisper, WhatsApp messaging service can now ensure full encryption to text, images and video messages sent and received by their users.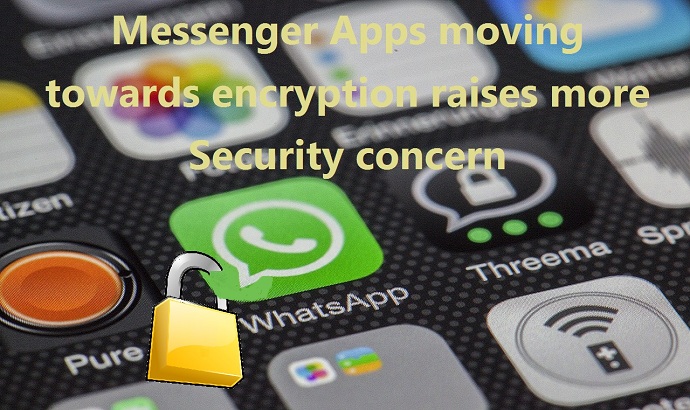 Upswing in the Messenger apps offering encrypted communication
End-to-end encryption in messaging apps aim to ensure complete privacy to users. This ensures that your chat history can only be viewed by the recipient and the sender. They can't be hacked or stolen by hackers, and can't be seen by the messaging company itself as your chat data isn't stored on the company servers.
The security feature in this free messaging app is default active and there is no way users can disable it. Here it is worth noting that WhatsApp isn't the only messenger app that have opted to embrace full encryption; Viber, Telegram, Signal, Wickr Me and many other messenger apps also allow users complete privacy with encryption.
Google has also revealed that the company is planning to integrate HTTPS mechanism, which works on SSL technology, in all its products including Hang Out app to ensure fully secure communication channel to its users.
Is it a boon or a security threat?
There is an ongoing battle between the technology companies and government security agencies across the world about encrypted communication services offered by messenger apps. This encrypted messaging feature lures cyber criminals, terrorists and other anti-national elements to set-up their private communication channel.
The lawbreakers and criminals know how to take benefit of this feature as the government security agencies will not be able to read any of their private conversion, which are certainly a security threat for civilians.
The end-to-end encryption feature introduced by WhatsApp has thus added to the fury of security agencies. Due to this feature, government's surveillance department will not able to look into the chats of their suspected by any means.
Considering the largest community of this messaging app, encrypted WhatsApp communications have posed a big challenge to government authorities. It's a major obstacle to their investigation process.
"The move is a potential security threat," says a security official based in India to his interview with Press Trust of India (PTI).
"Every month, we handle minimum 7 cases that involve investigating WhatsApp chat history of accused and victims. Now when WhatsApp has encrypted all messages, the messages don't reach the server and thus we will not be able to trace the origin of suspicious content, and we won't be able to retrieve data." Says a cyber crime official at Hyderabad Police, India.
Politicians in the UK have sought government interference to ban messaging apps that feature fully encrypted communication service. Politicians in United States too are raising serious concern about how encrypted messenger apps can be exploited by anti-national elements to plan terrorist attacks.
It is not too long ago, a legal battle between the FBI and Apple over unlocking the iPhone 5C of an accused shooter resurfaced the government's concern for encrypted messaging platforms. In France, the investigation officials of the recent terror attack in Paris found that terrorists could succeed in keeping their mission a secret by using encrypted communication channel.
WhatsApp's end-to-end encryption is now a big concern to the FBI, taking into account app's vast user-base dotted all across the world. While law enforcement agencies believe encrypted messenger apps have very little or zero advantage for common people, technology companies believe encrypted messenger app is a perfect way to ensure fully secure channel for personal communication.
We are yet to see how law enforcement and investigative agencies from all across the world can find a way to read encrypted messages. What's your take?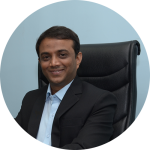 An enthusiastic entrepreneur, interested to discuss new app ideas, rich gadget tricks and trends, and admires signature tech business styles to readily embrace. He enjoys learning most modern app crafting methods, exploring smart technologies and passionate about writing his thoughts too. Inventions related to mobile and software technology inspire Ashish and he likes to inspire the like-minded community through the finesse of his work.