Major Highlights: Apple Launched iPhone 6s, 6s Plus, iPad Pro and More
The wait is over finally! The much awaited Apple's new iPhone, iPad and smart wearable are finally launched at an official Apple event held at San Francisco by CEO Tim Cook.  It was 9th September, just a day ago, this revamped product line (that includes the new  iPhone 6S, iPhone 6S plus, iPad pro, Apple Watch and Apple TV) was released to public and since then this epic tech news is raging over the internet.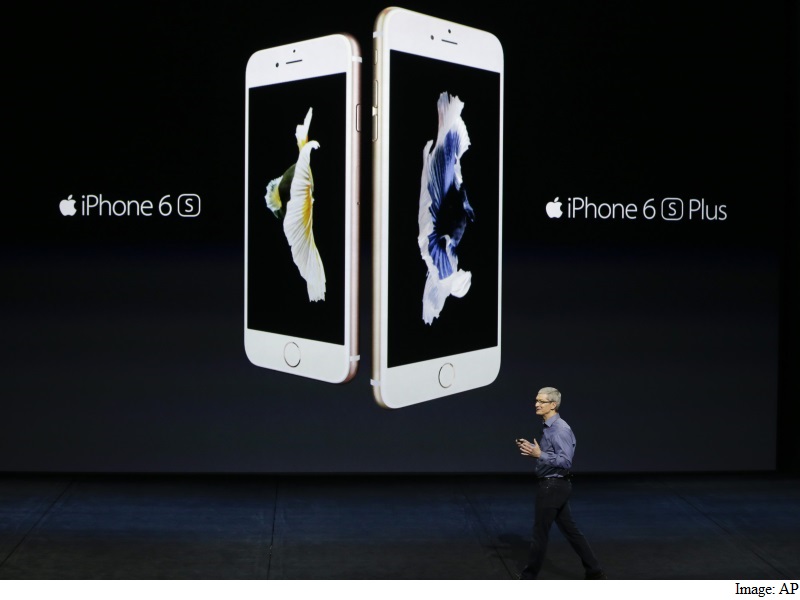 Let's take a look at some of the major highlights of this event.
iPhone 6s and 6s Plus
In the event, Apple launched the successor version of iPhone 6 and 6 Plus – the iPhone 6s and 6s Plus, that are respectively  4.7 inches and 5.5 inches in size. A new colour of 'rose gold' has been added to the existing colour pallet of iPhones including Silver, Grey and Gold.
These newer iPhones will come with 3D touch display technology, that will be capable of differentiating between soft and force touches on the phone screen. Meaning, the new iPhones will feature a pressure-sensitive screen that will identify force and gesture too. This hardware edition to the apple smartphone range will bring a lot of new opportunities for iPhone app developers.
For example, if you will tap hard on the screen of your iPhone, you can do a lot of tasks with ease such as searching directions in the Google map and taking selfies. Even better, if your message contains any link, you can check preview of the web page without launching a web browser by simply tapping hard on the link. Needless to say, this hardware upgrade in iPhone will improve user experience by manifold.
The camera too has just got better with 12 MP resolution in main camera and 5 MP in front camera; indeed a bliss for selfies lovers. Next, video recording capabilities too have increased to 4K ultra HD resolution, as found in its market counterparts.
The new iPhones are empowered by latest A9 processor. Reportedly, the frame of the phones have got stronger offering users a perfect blend of aesthetics and durability. Prices for both iPhone 6s and 6s Plus are same as earlier models in addition to the standard 16GB memory.
Users from China, US, UK, Canada, Japan, Singapore, Germany, France, Puerto Rico, Australia, Hong Kong and New Zealand can place an advance order from September 12. Company will start dispatching the pre-ordered iPhones from September 25.
iPad Pro
"It's the most capable and powerful iPad we've ever created," Said Cook. With screen size of 12.9-inch, iPad Pro, the successor of iPad Air, is 1.8 times faster than earlier iPad. It runs on A9X chip and comes with 32GB memory. Talking about its physical properties, iPad Pro has thickness of 6.9 mm and 1.57lb weight.
However, the key improvement in this new iPad is the extended battery support. As revealed in the event, the iPad Pro battery will last up to 10 hours. And did I say, this next-generation iPad will come with a full-size, sleek keyboard attached? And yes, there is a new iPad pencil.
Stay tuned to get some more insights!