Knowing iBeacon: Art and Science behind the Technology
Technology in today's world is as ubiquitous as the presence of Oxygen and God. And, its constant and prolific evolution has made it even bigger in terms of status and usability. One such evolution has been the iBeacon technology. Apart from being a rage online, Beacons have become the retailers best friend off late as it has helped them by collecting customer data and interacting with the shoppers. And folks don't confuse yourself with the words beacon and iBeacon as they are often used interchangeably.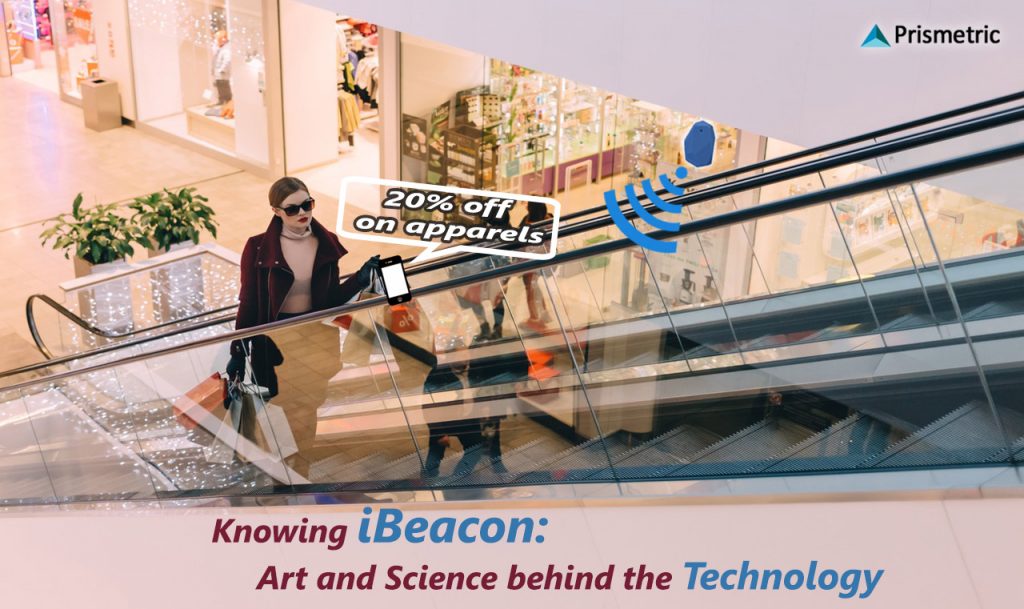 For starters, iBeacon is a name of a technology developed by Apple that allows mobile apps to listen for signals from Beacons in the real world and react accordingly. This mobile technology can be used for both iOS and Android devices. In addition to this, an iBeacon technology allows the Mobile apps to understand and locate their position on a micro-scale.
Therefore, without wasting much time, let us get into the scheme of things and find out the art and science behind the iBeacon Technology.
Let us talk first about the Science behind the Technology
How does iBeacon Works:
It is a small wireless device that constantly transmits radio signals to the smartphones or tablets within a specific area. It triggers authenticated location based actions so that the mobile apps can pick these signals and act accordingly. Also with iBeacon, Apple has standardized the level of BLE (Bluetooth Low Enable) communication so that the advertising packets can be received at regular intervals via Radio waves.
The standard BLE has a broadcast range of up to 100 meters that makes the iBeacon perfect for indoor location and tracking. It also helps in the frequent delivery of messages for a quicker response from the smartphones and other devices.
Also Read: iBeacon Technology boosting the local marketing strategies
Being a Marketing Assistant:
With iBeacon apps at the fore, you can make the shopping experience of your customers even more immersive and engage them for longer periods of time. For example, with Beacons, you can help redeem the points earned by the customers in the form of discounts and also share valuable information about the new offers and openings.
This initiative taken by your company will keep the customer interested in your product. iBeacons can almost act like a virtual salesman for your company and the product. It will bring in utmost customer satisfaction and also save oodles of money for you.
By stating the term virtual salesman we meant that, with iBeacons, the app user just have to bring his/her smartphone in the coverage area and will automatically receive all the information related to his desired product. Not only the information, it also enables the user to compare products with similar specifications so that they can use the best possible option available to them.
After looking at the science, let us see the perks of artistic form that iBeacons confine in them
The art of converting app users into customers
By having an iBeacon enabled the mobile app, you will have a truck full of opportunity to acquire and retain more number of app users and make them your customers. With personalized message and more interactive approach, users have a marvelous experience and will remain with your product for a longer duration of time.
There may be a time when your user doesn't want to buy anything from you. But, just walking past the shop will give them personalized notifications and also help them earn some reward points. This method can also be the most articulate way of keeping a track of the user's buying and purchasing activities so that you can mold your product marketing strategy accordingly.
Making the customer interaction more personalized
With iBeacon technology, you can deliver a more personalized user experience to your customers by collecting their user preferences and shopping habits. You can collect the data from the social media platforms such as Facebook, Twitter, Instagram, etc. and can be well aware of the changing trends and also the preferences of your customers.
iBeacon technology offers a more channelized medium to all those collected information, synchronizes them so that you can store it anywhere around. For example, if your customer has purchased a new house and looking for some home décor, you can notify him/her with the latest trends in order to grab the attention.
In addition to this, iBeacon helps you to hit the target on a more frequent basis. As it is emphatic in providing amazing user experience, it can grasp in more attention from the user that can prove to be extremely crucial in the long run.
Conclusion:
Beacons by Apple have certainly been a game changer when it comes to notifying things to the customers. With the fine blend of Art and Science, iBeacons have paved innovate ways and methods for the businesses to make their product reach more number of users and alone give them easy in-store navigation. For the retailers too, it has become a tactical in-store communication method which is giving rich dividends to them.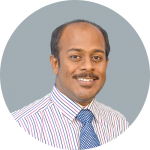 The world is now very much compact, we call it Global Village as a result of digitization and this impresses him! He likes to explore the nooks and corners of the incessantly modernizing world and marvel technologies. His passion for digital trends taught him the knack of reaching the huge digital mass to find business opportunities instantly. He writes articles about digital, technical and marketing tactics for business enhancements.