How to avoid common pitfalls of android app development
Android – an amazing OS, isn't it? On top of it, it's open-source code, meaning FREE. Android development is growing in demand with the passage of time. To those not aware, let me tell you that Android isn't just available for your smartphone and tablet but it is also used in TV, smartwatch and in car too.
Have you heard of the latest release of Android? It's called Lollipop android version. With this most recent launch, the platform has taken the user expectations bar to the next level and it has continued to grow in terms of both design and features. There are many different sizes and types of android devices creating many ways your app can fail.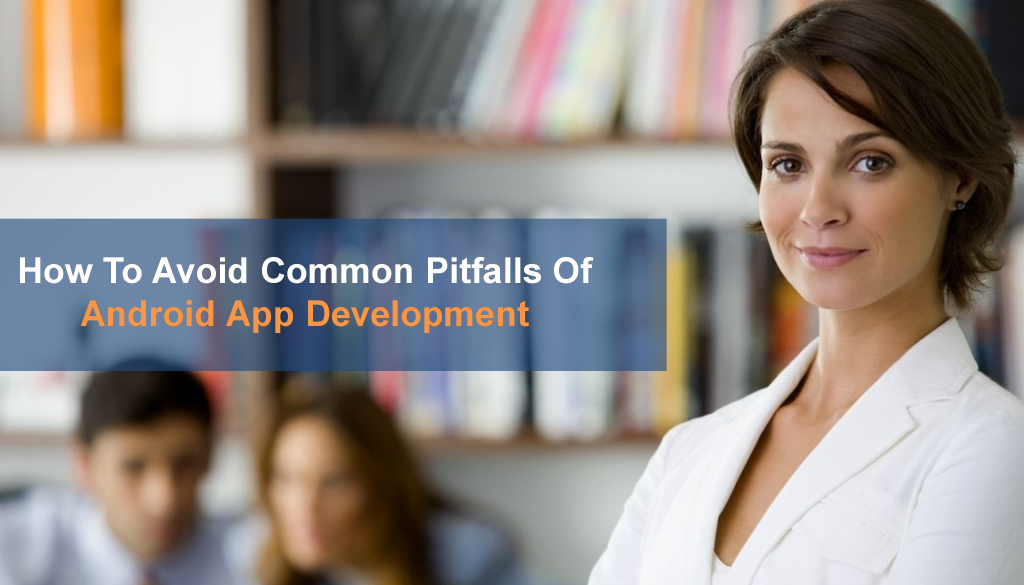 However, it has been found that most of the bugs are a result of logic errors. And they can be avoided easily if we make a stronghold on the basics. Below is a quick view of the 10 most common pitfalls or rather mistakes of android app development.
Creating an app for iOS
Unlike earlier days, this mistake is less common these days, as companies and individuals have realized that gone are the days when apple used to set the design standard. However, there is no dearth of Android apps that are a clone of their iOS counterparts. Having said that, it doesn't prove me against the iOS platform.
All platforms that take the mobile technology to the next big level are appreciated. But one can't ignore the fact that users are not quite accustomed to using Android platform, so there is no need of forwarding the same iOS design standards. Instead, there is a great opportunity for android app developers to break all the rules and create a unique but quality user experience.
Creating an app for your device
You need to create a promo or kiosk app for a particular table or device type, so as to check how your app will look on other devices. There are literally thousands of things like pixel density, resources, layout, etc., to take into account, but later you develop an understanding of covering all of them through a few case studies. You need not purchase all Android devices available out there. Instead, you can use the Android Emulator to test your app for every device out there.
Avoiding the use of intents
Unless you have a solid, logical reason to develop a custom implementation, it is strongly recommended to make use of Intents for passing data between different apps in the system.
Avoiding the use of fragments
This modern concept of fragments introduced by Android helps in optimization of various screens of the app. An experienced android app development company make use of fragments whenever possible.
Blocking the main thread
In the android application development process, the primary purpose of the main thread is to keep the UI responsive. However, it's not that easy to understand the science of the frame rate of user's eyes and/or brains. Ideally, an app screen with frame rate below 24 fps with a delay of more than 100ms won't be considered smooth User Interface (UI). This can lead to the app not responding scenario and ultimately leaves users frustrated with the app's functioning.
Rediscovering the Wheel
You simply need to remember how Android has grown into a more mature and better platform over time. Now before you pen down your own code, there are fair chances it is already implemented, tested and even being used extensively out there. So, researching can save you a good amount of time!
Unawareness for bitmaps
App users like well-placed and nicely formatted content, particularly the quality images. It is said that a single right image can convey a thousand words. But do you also consider their memory usage? Before the images appears on the app screen, it has to get loaded in the device memory. And this is when the use of bitmaps comes on the scene. It is important for any android app developer to have detail understanding for bitmaps.
Skip the setting of the minSdkVersion to 14
This isn't a pitfall, but a bad practice I would say. The app developers need to move on as the platform grows.
Use of Deep View Hierarchy
As you may already know that layouts are in XML form in Android. To fetch content, the developer needs to use XML parsing, at the same time screen size needs to be considered to place all elements properly. One needs to optimize this time-consuming process.
Not assuming the success of network calls
Why wait for the server to respond? The developers can assume success and handle the failure. Simply put, when a user likes a post, the 'like' count is instantly increased by one, but in rare cases, if the event failed then the user gets notified.
On a final note, android is everywhere and its development standards are going even higher raising the expectations bars of users. A company like Prismetric stay in pace with the latest and most stringent of development standards that enable us to develop an android app performing exceptionally well.