How Internet of Things Will Further Boost the Demand of Android App Development
The Internet of Things (IoT) isn't a new concept in the tech-world. Many tech enthusiasts have dreamed of this digital space since the early days of the World Wide Web. Reportedly, the term was actually coined by Kevin Ashton in the year 1999. In the IoT ecosystem, all devices that are a part of it are connected to each other using different sorts of sensors.
Here, the term 'devices' isn't just limited to referring smartphones, tablets, gaming consoles and smart TVs alone. Instead it refers to all devices from wearable devices (like smartwatch and smartglass) and home appliances (like home alarm system, refrigerator) to transportation devices (like cars, airplanes and even trucks).  The IoT ecosystem is quite broad, isn't it?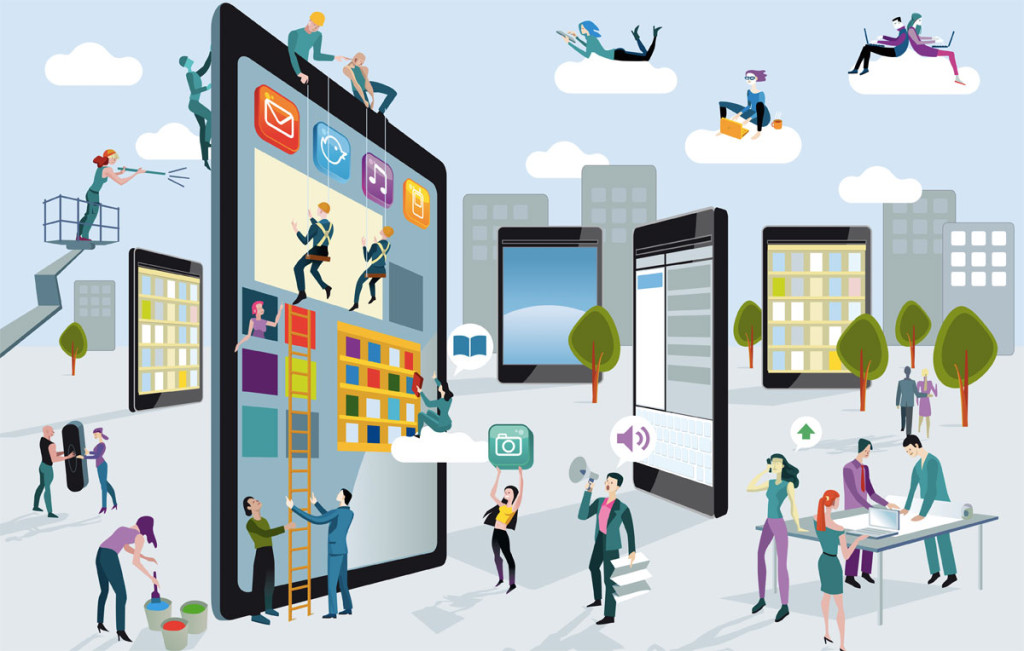 Now when all these devices come together for effective data exchange and collaboration, they can certainly make our lives simply better! In fact, we have already witnessed how the adaption to smartphones in our daily life has increased our overall productivity and reach.
Today, the sale of smartphones have outstripped that of desktop devices as smartphone has emerged as a hub of all connected devices. The prime reason behind the smashing growth of smartphone sales is the fact how well they can connect and communicate to all internet enabled devices.
This collaboration of all internet enabled devices lead to more useful apps for the consumers. We can surely anticipate a new niche of internet based gaming apps, web based video streaming and other channels set to blossom in the IoT ecosystem.
IoT and Android App Development
We have already realized how smartphones are playing a lead role in shaping up the IoT space. Now, let's dig up further how internet of things can leave potential impact on the android app development world. The android app development pros realize how android can OEMs (original equipment manufacturer) in designing IoT-centric devices/products.
The top-notch experts of the mobile niche firmly believe that there will be a massive number of OEMs adapting to Android app development for creating IoT friendly devices. For example,  a health monitor device can collaborate with different body sensors connected to android device. Also, the dashboard of the car can communicate with android device helping user to drive safer and easier. The possibilities of innovation are simply endless here. Google Glass and Android SmartWatches are excellent example of IoT enabled devices.
Possibilities are Innumerable
Android is a free and robust OS already adapted by a huge number of smartphones, tablets and embedded systems in the global marketplace. Currently, the Google Play Store has more than 1.6 million apps which shows a massive number of creative app developers active in the niche.  Now if an IoT device is powered by android OS, the device will automatically get into a position to benefit from these millions of apps.
Moreover, android app development India and developers all across the world will begin developing a new stack of outstanding IoT apps. Android being open source software is extremely easy to customize. The app developers can easily combine OS with many third party apps and embedded systems.
Android OS already supports the prevailing protocols including Bluetooth, Wi-Fi Direct and NFC which can aid building IoT-centric apps. Want to build an app for IoT device? Find the best android app development India team who understand IoT and Android at its core.