Google Reveals Lollipop Android 5.0 at Google I/O Conference
Google accidentally or intentionally unveiled a hint the imminent release of Android 5.0 Lollipop in its tweet. A new version of Android operating system is expected to release at the upcoming Google I/O developer conference in San Francisco. The rumors have reported that the new version features may resemble a lot like Android Kitkat4.0 and is like a desktop operating system running on mobile devices with a streamline integration of many Google apps.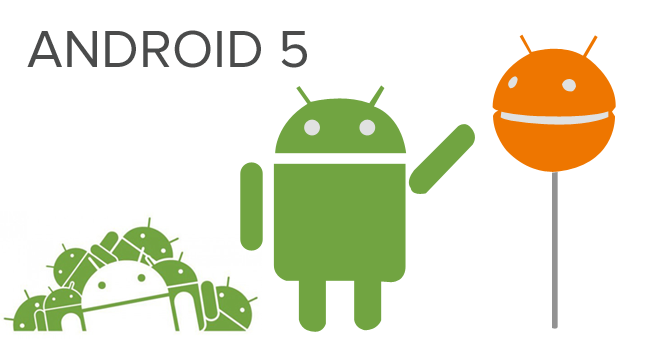 Android 5.0- Desktop Mobile Transition:
The upcoming Android version 5.0 looks like a desktop OS for your mobile device. Google is still planning to revert for a more generic name but currently lollipop, lemon meringue and Lime Pie are the three most popular rumors revolve for the brand new version.
Design, Support and Security:
According to the per-release leaks, the new Android version is expected to involve tweaks to the layout, design and appearance for the home screen, settings, menu, pull-down notification bar and an app drawer. Another set of revised look for the next Android version are the new icons for Google Play Music, Books, Movies and Games, Calendar, People, Chrome, Maps, Google+, Gmail, Hangouts, Camera, Playstore, YouTube and a note-keeping app which has yellow menu bar to match the yellow icon.
Android 5.0 – 64-bit compatibility:
While Apple is already supporting 64-bit compatibility in the latest iPad and iPhone version of iOS7, it is highly expected that the Google will integrate 64-bit compatibility support in the new Android version processors to compete.
Google is rumored to add 64-bit operating systems to address more memory so we may have smartphones and tablets with RAM. Google has been working to compete the user interface across Android, iOS and the web based design to reveal it more consistent and clear than before. The revamp is the result of new design framework code "Quantum QTM 0%".
Android 5.0 – Wearable Integration:
Google has work to unveil Android version to be more multi-tasking. Google tweet reveals the addition of its own health service Google Fit similar to Apple's HealthKit in iOS8. The feature is capable to collect data from the fitness tracker and other connected devices on the running Google's own wearable platform called Android Wear. It is expected that the Android wearable will support the OS or as an app downloaded from the Play store.
Android 5.0 – Release:
Google usually announces the new release of its products in annual developer conference. The tech industry is expecting more enhanced version of Google-Glass features, smart watch lines and a candy-themed Android iOS. The Android 5.0 is released in Google I/O conference in San Francisco. Google will launch Android wear with a customized version of operating system including LG Watch and Moto 360.
Android 5.0 revamp will include the much talked about kill switch, as well as other enhancements regarding how to use power to help improving the battery life. The developers might be able to use it in the upcoming Google Nexus 9. All-in-all, Google I/O will look a lot like a remake of the Apple's Worldwide Developer Conference held earlier this month.