Most Essential Elements of A Cloud App Development Platform
In the world of Internet of Things (IoT), interconnectivity and portability are the two biggest features that major tech companies are focussing on. Companies are focussing on bringing all its asset together so as to maintain them in a synchronized manner. The brightest minds in the tech industry are now putting their brains into developing new and smarter means of connecting human brains with technology.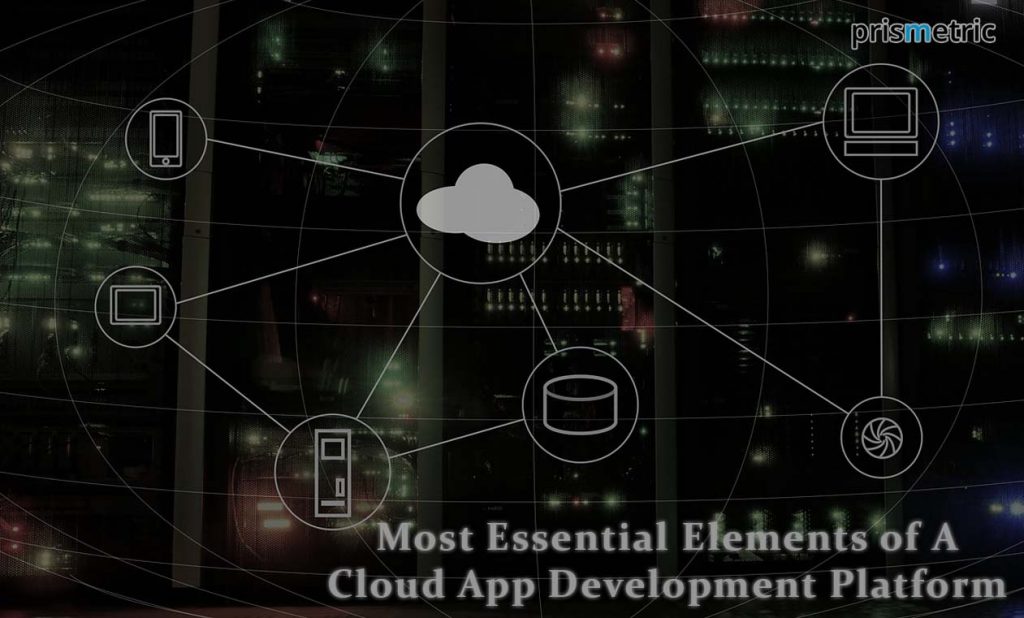 Elon Musk, CEO of Tesla, SolarCity, and SpaceX recently launched an Open Source AI company, Neutralink, which aims to establish an active connection between the human brain and computers. The only way all of this is possible is using cloud storage and Internet-based applications. The cloud app development platform does the dual work of storing the data for a long time and processing it as and when needed.
Citing this, it has become really important for the app developers to build a competent platform for app development using Cloud technology.
Here are some comprehensive ways to do it.
1. Secure Encryption
It is crucial for you to involve complex source code that provides a secure base of operation for securing a large international base of users. While cloud-based storage and development are the future, people are hesitant to use it because they fear online theft and hacks. A secure encryption will allow you to attract a large customer base that can rely on start-of-the-art encryption for cloud-based development and storage purposes.  Also, a secure encryption will enable the users to save their data without any fear of getting lost or handled in a bad manner
2. Analytics and Data Trackers
While security should be your major concern, it is evident that inclusion of an analytic software helps in the growth and review of a platform/application. By including a data tracking element in the development of the platform you can ensure that all the users get a uniform platform user experience. However, while coupling the data tracking software with the app development platform, you must ensure that no one can use it as a host to enter the server and steal the users' data.
3. Create a Service Based Platform
The biggest mistake that you can commit while developing the platform is to launch it in the form of application based software. When you are offering a platform, you must ensure that you are using it to create a service based platform offering services to the users rather than creating a feature filled frenzy.
While developing the platform make sure that you are developing an intuitive and user-friendly interface so that beginners can understand the platform with ease. It is crucial for you to consider the needs of professional app developers too. Therefore, you must also consider adding development plugins and extensions to enable the experts to make the best use of the platform.
4. Multilingual support
A cloud-based app platform must be made internationally available to acquire a large base of users. The large base of users would be instrumental enough to bring in a huge amount of revenues for the organization. To ensure that developers from around the world can use the platform to develop the applications, you must include a multi-lingual support in the platform development process. The multilingual also allows for the most talented developers from across the world to work in sync to develop an international level application.
5. Use of Professional Hardware Equipment
In case you successfully attract a large customer base, you want your platform to run without any lag/crash due to heavy traffic. To ensure that your consumer base can use the software efficiently, you need to invest in good hardware that can handle a large amount of load. It might not be economically feasible for you to invest in high-tech hardware equipment in the initial phases of the platform deployment. However, if you wish to continue with good customer retention, you must invest in great hardware from time to time.
6. Use Marketing Strategies
The use of social media and marketing tools can help you receive the initial business boom and economic expansion that you require. A hardcore developer might refrain from using marketing options and consider the technology to speak for itself. While this strategy worked two decades ago, it no longer does, because of high levels of competition.
To ensure that the maximum amount of people get the benefits of your app development platform, you need to set some fund aside for marketing and business development. The company can also look to hire an expert business analyst to keep track of the platform's progress and suggest advertising strategies generate enough views for your platform. As cloud app development platform is slowly and steadily taking its stride in the business world, it becomes essential to groove up the marketing strategies.
7. Interconnectivity and Support
Not every developer is comfortable in leaving his/her initial app development platform to adopt a newer one. Even though you might feature a wide range of useful tools, it is tough for existing app developers to adapt to your platform as they are accustomed to a particular way/means of app development. To ensure that you attract these customers too, you need to consider adopting a few features of the other app development platforms too. You need to provide support for these developers so that the transition phase for them is simplified enough.
Conclusion:
Cloud-based mobile app development is here for the future and the authentication process is the need-of-hour. Mobile app development companies should look to integrate all the possible features so as to reinvent their cloud-based app development platform while looking to cater a comprehensive solution every time.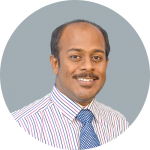 The world is now very much compact, we call it Global Village as a result of digitization and this impresses him! He likes to explore the nooks and corners of the incessantly modernizing world and marvel technologies. His passion for digital trends taught him the knack of reaching the huge digital mass to find business opportunities instantly. He writes articles about digital, technical and marketing tactics for business enhancements.