Demystify your App Marketing Strategies the Uber way
"Float Like a butterfly, sting like a bee", this famous quote from the legendary boxer Muhammad Ali goes perfectly with the journey of Uber. Since its inception in 2009 as a small cab service in San Francisco, Uber has made a steep transition and now has become an international taxi lift app phenomenon. Inspite of all the stumbling and hurdles like Class action lawsuits, gross driver misconduct, legal fights with governments, etc. this ride service continuous to grow.
Why? This will be your next question. As you know "problems make us strong and good". But, in Uber's case their hurdles have made them even better almost aloof from its contemporary apps. The primary reason is that they offer necessitate products that are in demand products. And, the other reason is their marketing strategy, which is multi dimensional, comprehensive and ground breaking. It runs successfully now in 35 cities round the world making it a company valued 62.5 billion. Statistically speaking, Uber's revenue is up 18% per month and it has grown from a company of 75 employees to 300 employees.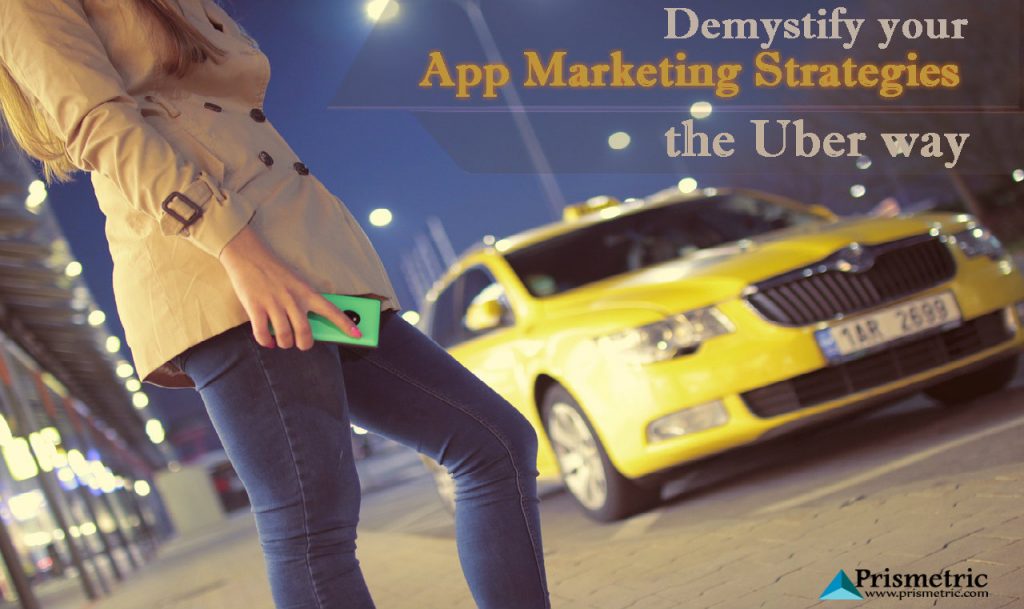 Let us now take an in depth look at the marketing strategies which will help companies like Uber to evolve:
Grass Root Marketing:

You should believe in the tried and tested formula of Word of Mouth or spread the word. Offer free rides and incentives to people who help to spread your word. Moreover, when you start out in any new area; employ local people to get substantially branded in the new demographic horizon. Employing local people would help you to get core analysis of what your customers actually want related to a particular area. This will help you to analyze your strategy and deploy correct thinking. Here is an example of what a major company did as part of their local marketing: They were not allowed to operate at a certain region in Canada, so they offered free rides for charity raising a specific amount of money for each free ride. Therefore, hundreds of rides were taken and thousands of dollars were raised for charity. This therefore made them amazing in the minds of the people of that city.

By adopting this hyper local marketing strategy which changes from every area and locality, you will find it easy in going from one locality to other and flourishing there.

Redefining the Taxi Experience:

It was a nightmare to board a cab in the past. You either stood outside waving your hand in rain, snow, wind, etc. or call a taxi dispatch and waited for 30 minutes until the cab arrived. Moreover, as you arrived at your destination, you had to deal with the driver's tantrums of not having changes, damaged meter and credit card machine, etc. On the whole, taxi service was not something that people enjoyed. It was more like a forced alternative due to the lack of options.

In order to completely change the experience of private transportation these steps. Integrate your mobile apps with Google maps to locate how far or near the cars are, allow it to set a meeting point on screen and hail the car to meet you there. The car arrives in few minutes and the driver gives a confirmation of their arrival giving you a peace of mind. As you reach your destination, the app automatically charges your card with the fare so you don't have to deal with cash changes or tips. Give your customers as many options as you can right from SUV's to low cost sedan. Certainly if you with your app are stepping in with such innovative ideas, the satisfaction level of taxi experience is bound to get changed. This app marketing strategy will bring in more inputs and customers and help your app to increase its horizon.

Stunt Marketing:

An upcoming company or a startup can gain immensely from stunt marketing more than anyone else. Get some brilliant PR strategies; release a video that goes viral, this could make your app a superstar in a matter of weeks. Give your customers some add on advantages, celebrate a special week by giving goodies and special discounts on rides. Before implementing a stunt, use social media to the core. Create hype among people so that they become eager and irresistible. This will help you in achieving the desired response for the stunt. Be gimmicky in your approach and smart enough to tantalize and know what your customer wants. Everyone wants to be a superstar overnight, but it takes a lot of preparation to do this. Let your stunt happily stun your customers.

Build a Brand Without Spending Much:

Like Tyrin Lannister (Game of Thrones) put in "You need a book to sharpen your mind and skills". The same theory goes with a taxi app marketing trying to build its brand. Get the core of your product right and it will sell itself. Get your basics correct and focus on your area of expertise. Build a team that is focused on making a good product. Launch your product strategically and speak about it in a way that instantly builds a connection with your customers. Make a synchronous out flow of your marketing approach by implementing this simple hierarchy:
Commence – Construct – Magnify – Sustain – Develop
Commence
When you launch your app integrate it with influencer marketing. Make core marketing research and also if you can rope in some celebrities for a ride and use their opinion as a major source of advertisement on the social media.
Construct
Let your referrals be your brand endorsements. Instead of wasting lakhs of money, use the customer opinion and review to get more consumers. Give them the best service you can on their first ride because " Beautiful impressions do last forever"
Magnify
With referrals showing desired results, magnify your app by including new cars, expand your city of work, give festival discounts, etc, that will help you to seize in with your customers big time. Spread happiness to gain more business.
Sustain
Tie-ups and partnership with other leisure apps to avoid a monotonous experience for your rider.
Develop
To develop you have to be consistent with your work and optimum with the services you provide. Because people now a days have very short memories. So focus on building a brand because " Brands are irreplaceable, whereas memories are flimsy"
Also Read: Rebuild your branding strategy.
Focus more on customer needs rather than flashy outsourcing. Amaze your users with something new every time so that you can save your app from being pale and monotonous.
Multi channel Approach:


This is the most crucial facet in the marketing strategy. Once your app starts developing and reaching new horizons, don't compel your app to be uni-dimensional. Make your app and its app marketing strategy seamless and multi featured so that it can change the entire taxi experience and make it enjoyable on the whole. Make integration with social media apps for smooth communication, music and food apps to give your rides a beautiful experience while they board your taxi and provide different mobile payment gateways for easy collection of money.
Concluding Thoughts:
Focus on making your marketing strategy relentless. Generate as much exposure as you can with publicity (either good or bad). Moreover, implement a breakthrough approach to convert trying times into opportunities. Even if your app for the current situation would not be able to provide all the luxuries, in the long run the Uber app marketing strategy would be more than useful for you.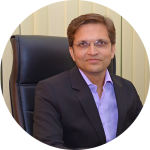 With in-depth knowledge in International Business Management and Information Technology, he can effectively craft business enhancement strategies and can skillfully untangle technical complexities. Writing about the new age technology and sharing his thoughts on the continuously evolving business trends keep him content.