Demystify your App Marketing Strategies the Prisma way
Earth without ART is just Eh, this perfectly resembles to the way Prisma beautifies our mobile camera pictures. Pictures as we all know have become an integral part of our lifestyle nowadays. More than a medium of keeping memories, photos now have become a social symbol with the rise of social media platforms like Instagram and Facebook.
If in gaming it was PokemonGo who ruled the app store, then in photo editing app, it was Prisma. The phenomenon of Prisma was such that it accumulated over 20 million downloads and climbed the top charts in its category on the App Store in many countries on iOS and Google Play.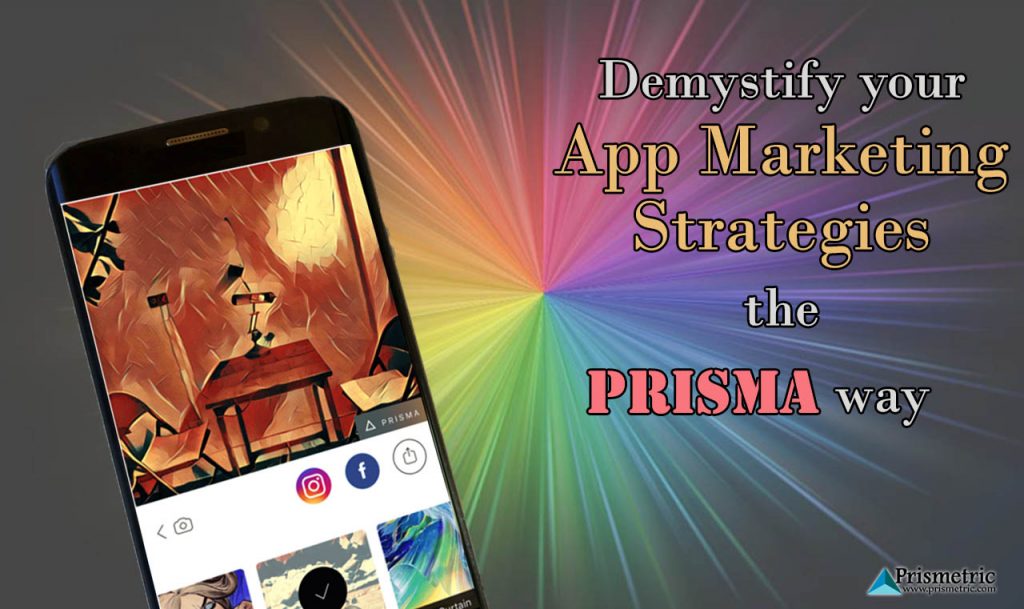 So, what is the factor that makes Prisma stand out from its peers? What has helped it to gain the virality it has today? The answer speaks volumes about how Prisma has made a fine blend of simplicity, technology and ASO in its app marketing strategy. Moreover, they have also taken care of the vicious circle of virality and made sure that their app is not lost in it.
Unlike all other photo apps, Prisma does not simply just apply filter, in fact it uses deep learning to analyze image's situation and characteristics and then artistically translates the image into some other image.
Therefore, let's get straight into the scheme of things and see what apps like Prisma should do to sustain them and flourish.
Keeping it Simple
With so many photo editing apps available on Play Store as well as App Store, it's important to keep the app ridiculously simple so that the users will not have any kind of difficulty in understanding the core functions of the app. In addition to this, do not load your app with unwanted and time consuming features as it will detach your customer and will hamper your app retention and customer engagement process. Also the on-boarding process of your app gets enhanced if you keep the features of your app simple and easy to understand.
As photo editing apps are no core technical apps, so you have the liberty to keep them as simple as you can without compromising on their unique features. Moreover, Prisma has also kept in check the virality factor in its app marketing strategy. Therefore, apps like Prisma should be subtle in carrying the momentum of virality with social media marketing.
A mobile app that has a competent and authentic customer feedback or suggestion section is bound to be top of their market. Therefore, to precisely and simply promote your brand or product, keeping a technically simple interface so that the customer who are not technologically sound can also use your app and give their suggestion.
Simple can be tough, but it is one of the most sought after method in mobile app marketing strategy.
Usage of Augmented Reality
Nowadays, it seems almost impossible to keep Augmented Reality out of the picture!! Recently, it has play a major role in success of apps be it a gaming app like PokemonGo or photo editing app like Prisma. Apps can include the deep learning algorithms of AI in its app building strategy and use it as a medium to market their app. The deep learning strategies will be instrumental to convert the smartphone photos into stylized artworks.
AI gives an authentic and eye captivating user experience as the user has to just snap a photo, select the artwork from the options provided below and then see the picture transformed by the algorithmic magic in the matter of seconds. Moreover, AI gives you the facility to share your artwork on social media as well and can resemble any normal image as a reformed piece of art.
Also, apps like Prisma, in order to evolve and be the game changer, should focus on the artwork effects and try to avoid its stylized viewing look stale. This is essential because, whenever the app is viral, everyone looks forward to it as it has something new to offer, but once it loses it sheen, it nose dives because of the incompetent features and app marketing strategy.
Cloud computing is also a major factor for the app to sustain in this cut throat competition. The images processed should be cohesively stored on cloud so as to give the user larger space to save their memories which they can cherish later. Cloud computing can act as a vital ingredient in the app marketing strategy, as you can include this feature as highlight along with Augmented Reality while marketing the app.
As in future with the help of AI, you can also make further evolution in your app by automatically suggesting the best filter according to the nature of the snap. They can be named as smart filters and can enhance the sale of your app.
Also read: Augmented Reality and Virtual Reality – What you want to know and how it differs
ASO: App store Optimization
As for instance, Prisma was launched for iOS on June 2016, but didn't take off for the first few weeks, the reason being a poor utilization of app store optimization. Therefore, apps should comprehend a cohesive ASO in their marketing strategy as it will do wonders for them and make them climb up the lists due to authentic inclusion of keywords. Also, apps wanting to make a lasting impression should also strategize their title and icon presentation and include a subtitle which in short defines the main functionality of the app or integrate popular social media names in the subtitle.
This will make a huge impact and can increase the app visibility and boost the sales tremendously. In addition to all of this, ASO comprises of neatly defined and maintained in app purchase techniques. As a photo filter app, you should be careful by not including too much quantity of paid services in your app, as this will hamper the on-boarding process and can create a negative impact on customer retention.
Moreover, a general idea can become much more comprehensive with ASO and can help the companies in their marketing strategies, even if they are taking tender steps in the market. The positive response and high ranking that you see for most of the big apps is a result of efficient app store optimization. As the experts say, "Use ASO and keep the buzz around your app going."
Also Read: 6 Steps for Successful App Store Optimization
Conclusion:
Prisma has certainly been a trendsetter and has made new benchmarks for photo editing app. The artistic input and various choices have made it a over night sensation and its comprehensive app marketing strategies is making it the new king in this category. Therefore apps like Prisma should comprehend its methods and deploy them with utmost perfection to scale new heights.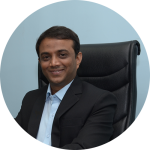 An enthusiastic entrepreneur, interested to discuss new app ideas, rich gadget tricks and trends, and admires signature tech business styles to readily embrace. He enjoys learning most modern app crafting methods, exploring smart technologies and passionate about writing his thoughts too. Inventions related to mobile and software technology inspire Ashish and he likes to inspire the like-minded community through the finesse of his work.