Contextual Design taking Mobile App Development to next level
A successful UI / UX design is the one that gives its users a sense of being understood or known. Designing intuitive and interactive UI will help you ensure world-class experience to your app users. And, this can help you make your mobile app stand out in the market.
Build an app featuring Contextual Design

The UI / UX design that provides users with most amazing and most personalized experience with minimum input requisite from them is known as 'Contextual design'. It's a data-driven UI that harness the power of available data to foresee users' needs!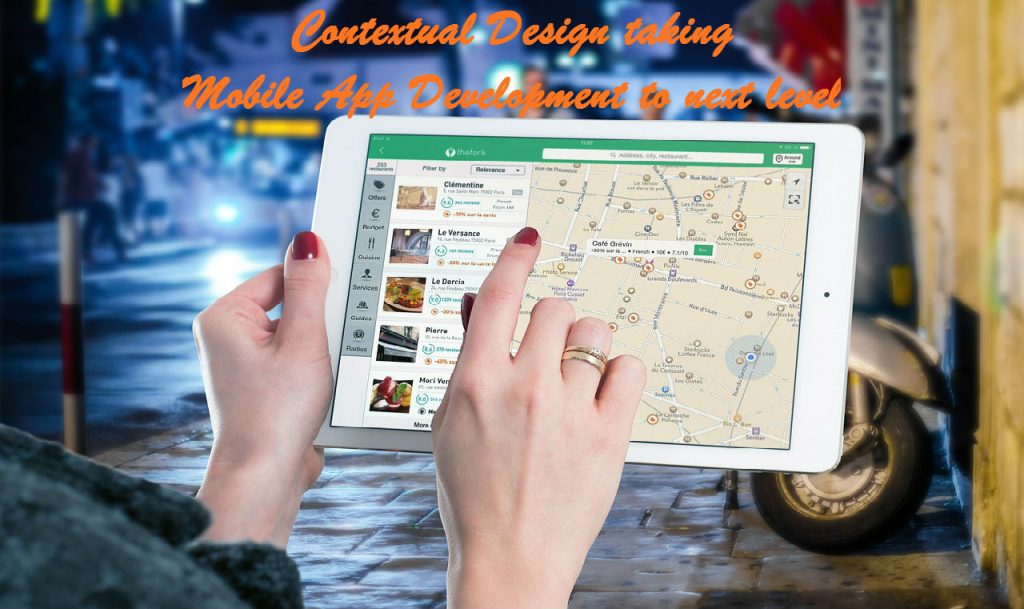 Contextual, meaning context-aware, app design always provide the users with most relevant content in proactive manner. Such design will have more control over user's navigation and there will less clicks or taps. Once a user opens the app, the contextual design of the app is capable of determining their obvious actions.
Related: How to use Mobile App Development Level up Your Branding Game?
A Mobile app with contextual design doesn't remain static until it reaches input from a user. Instead, here the app proactively begin its engagement with the user and present them with the content/view/function/feature they are looking for.
How contextual design works
The contextual design runs on user-generated data such as their real-time location, time & date, current ongoing process and the role of the user. Let's see how these different parameters actually function to make this design concept work brilliantly.
Role of the user: Have you ever checked Airbnb's app? It has 2 different UI to best match the role of the user – whether they are a host or a traveler. You must agree that the requirements and/or priorities of hosts and travelers won't be similar, thus the company has designed unique UI for both categories of app users.
Current Activity/Process: If you are a ticket-booking app, certainly the main thing users are likely to visit your app is to book their tickets. So, it is viable to put a large call to action button to 'book tickets' on the home screen of your mobile app. But, when a person that has already booked tickets from your app for an upcoming date, the UI of the home screen of your app has to be aware of this fact and present the user with a quick access to their ticket details.
Real-time location: There are several categories of businesses including hotels, restaurants, sports, travel, transport, weather, news, event planners and retail that integrate real-time location tracking to their mobile app design and leverage endless business opportunities. Knowing the exact location of the user will give your app marketing and advertising campaign an edge.
Date & Time: Taking into consideration the time and date can help you send relevant push notifications to your app users at the right time. If you are an m-commerce app, weekend is the best time to notify your users of exclusive offers and new arrivals. Save the users' birthday dates to greet them in a unique way on their special day and try winning their hearts! Time of the year also matters. For example, it is easy to predict that most users are likely to need AC and Car service in summer while they are likely to need furnace maintenance in winter. Hitting the right message/content at the right time will change the game for good!
Platform/Device: Responsive designs are a mainstream now. But, being aware of user's device that he/she uses to access your app from, will help you learn restrictions and pitfalls of your app's design on granular levels. As an example, if your app finds it has been accessed from an iPhone 5, certainly you will wish the UI design to instigate the user to make use of 3D touch.
Related: All you need to know about Planning a Strategy for Mobile First
In closing,
When you begin designing a mobile app, do consider who your ideal users are and what are their roles, what are the main offerings/functions/services/products of your app, how user-generated data can be used to deliver enhanced experience, how to present content that leverage the potential of real-time location and time to make it most relevant to users' needs, and is your app's feature or functioning impacted by a particular device/platform.
Context-based app designs aim to present users with specific content demanding very little to no action from users' end. Use context-sensitive UI/UX design to add that special element to your app that helps you meet the bottom-line of your business. Certainly developing a contextual design will demand extra efforts and time, but at the end it will make your each user feel if the design is built exclusively for them.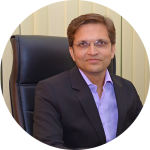 With in-depth knowledge in International Business Management and Information Technology, he can effectively craft business enhancement strategies and can skillfully untangle technical complexities. Writing about the new age technology and sharing his thoughts on the continuously evolving business trends keep him content.