The change data driven marketing could bring to your Business
Everyone has heard a lot about Big Data these days. Moreover, there have been countless blogs and articles writing about how Big Data is rising every day and how businesses need to be adept at leveraging its potential.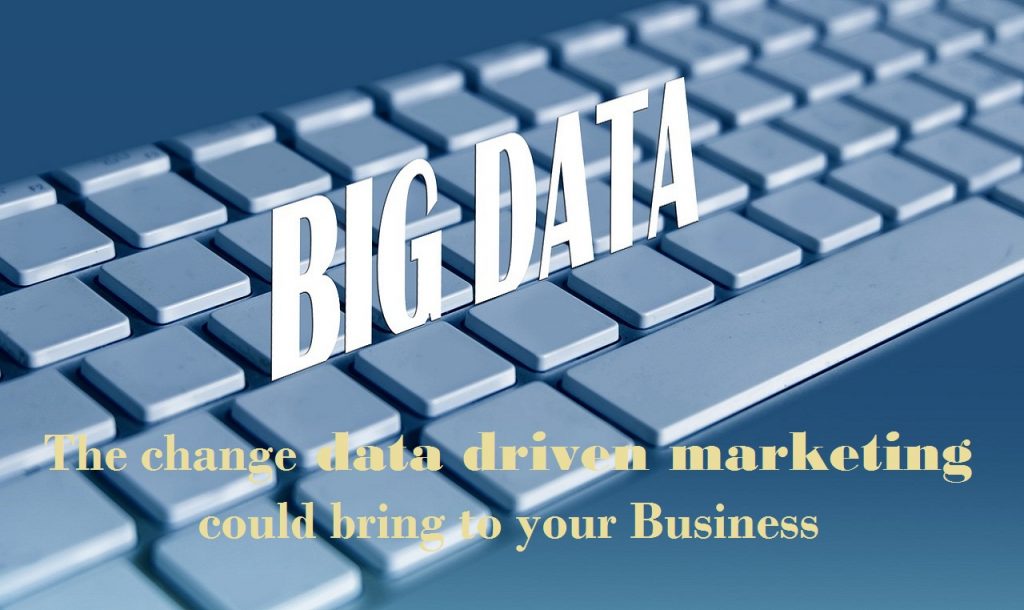 All this hoopla created around Big Data might seem to be intimidating for senior executives and organizations as a whole. This can conjure endless thoughts about complex equations and numbers. However, through analyzing or collecting all this data might seem complex, the fact about understanding how to leverage the power of this vast data can be much easier.
So let us not get overwhelmed about Big Data and concentrate on the real thing; using data driven marketing to boost business. Here's how….
Ways that can completely change how you perform business with data driven marketing
Enough of all the semantics and let us start focusing on the real thing. How can data driven marketing make your business strong, effective and much better?
Get right people
The current world of marketing is such that if done correctly, your efforts will either lead to customers purchasing your services, or at least provide you with some references. However, every business will know that such perfection is close to impossible. But, data has the capability of bringing you extremely close to perfection.
Data can be utilized for whittling down audience to those that can respond most likely. You can use your data consisting of existing consumers for pinpointing common aspects such as age, location, gender, purchases, hobbies, occupation and income to name a few traits. Using this data, you can target audience having similar traits. What this does is it improves the rate of response, heightens efficiency and boosts your ROI on marketing endeavors.
Enhance visibility of your sales funnel online
If marketers are able to identify content that is capable of moving buyers down sales funnels at every stage, this can empower them to differentiate efficient assets from ineffective ones. This can further prove beneficial for optimizing campaigns with content that resonates with prospects and then compels them for moving through your sales funnels consistently and quickly. 
Again, the data proves beneficial in this regards as marketers are able to understand what content their customers browse through or are interested in learning about.
Find the right time for reaching customers
The data you posses will not only be able to explain you about who are the customers that will respond, but it will also explain you when is the time they will respond. When you keep collecting data and monitor it with regards to interaction of customers with your company, you will be able to perfectly extrapolate their patterns. What this suggests is that you can utilize your data for reaching prospects at the right time so that their response is guaranteed.
Mass customization efforts can be streamlined
Though, some businesses might not need mass customization, the process involves tailoring services or products for fitting specific requirements of large groups or specific segments. With the use of extensive data related to behavior patterns of customers, organizations are now in a better position for accurately engaging in customer segmentation; thus effectively enabling streamlined processes for mass customization.
All this brings us to the conclusion that data possess the power of enabling organizations to customize their services or products based on the exact needs of consumers. If utilized correctly, this vast data can create a perfect map for companies that displays how they can reach the right people via the right channels at the right times and pitch them right products. It also provides the opportunity to decide on a better design and interface based on the people's interests for a better impact with mobile marketing.
So instead of being intimidated by Big Data Services, utilize it to your benefit for segmentation of your audience and positively change the way business is conducted.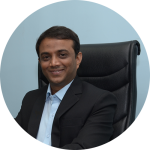 An enthusiastic entrepreneur, interested to discuss new app ideas, rich gadget tricks and trends, and admires signature tech business styles to readily embrace. He enjoys learning most modern app crafting methods, exploring smart technologies and passionate about writing his thoughts too. Inventions related to mobile and software technology inspire Ashish and he likes to inspire the like-minded community through the finesse of his work.