Bringing Immovable things to life with Augmented Reality
There is a very famous saying that goes around that if you can capture the eye; you can hold the body and soul. And as far as the new age user experience is considered, it is very important for the companies to understand this saying and work on their product accordingly. Over the past few years, museums, art galleries, auto expos, real estate ventures, etc. have shown some innovative changes in order to enhance the UX of their customer and thus have inhibited Augmented Reality with thought and care in their work process.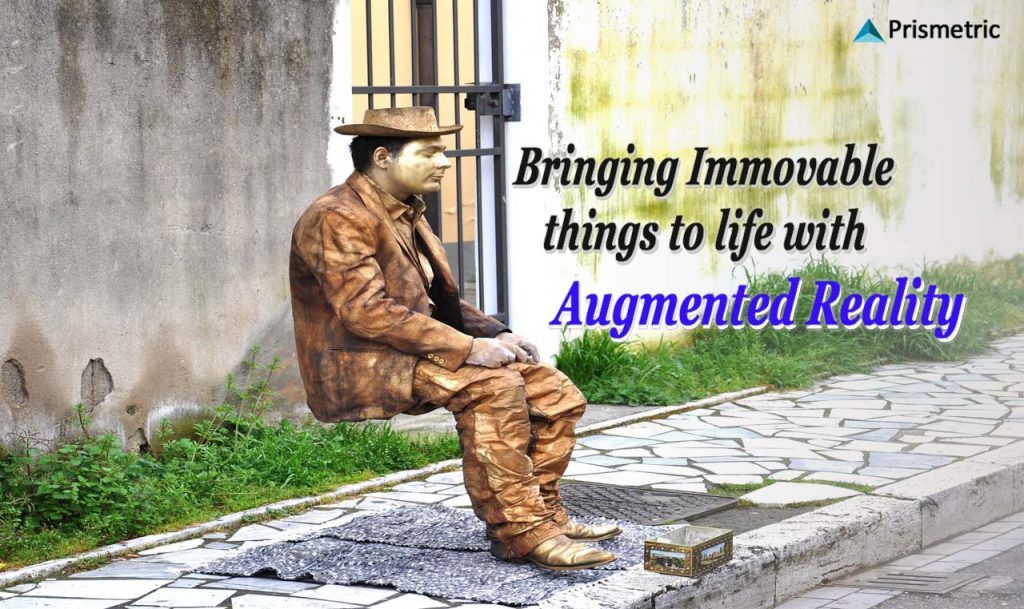 The challenge that the museums and other kinds of exhibitions face in today's world is keeping up with the steady stream of visitors coming in. And there can a valid reason for that. As technology, more importantly, mobile technology has become a norm in the present generation; nobody finds it fascinating to see a fossil, a static sculpture or the ruins of a centennial building; instead, they opt to search and look at things online. This goes more on with the younger generation who are so engrossed in their world of mobile apps and technology.
With AR coming to the fore, new age Exhibitions and Expos have come of age and are escalating the level of user experience for their customers. Augmented Reality is also playing a major part in bringing the dead and immovable things to life just like we have experienced in the Sci-Fi movies. Thus, Augmented Reality App development is making it livelier to see and experience things within a defined and confined space.
Let's run through some of the aspects that the AR technology is adding more thrust to;
Making the Museums livelier
Augmented Reality can be the fulcrum of molding the new age museums as they are much more than just the repositories of objects. In fact, museums are the places where people from different cultures and ideas meet. AR will make them more dynamic and intuitive for the outer world as dynamism is the key factor in the survival of the museums.
The museums can utilize Augmented Reality to give the visitors a more engulfing and educative experience about the things that they are looking in for. Just having the audio guides and QR codes are not essential for having an all-through experience and that's why the need of AR apps becomes even more essential. The digital narrations and interactive sessions can be successfully achieved and be more eventful with the inclusion of AR. Augmented Reality can be their storyteller by bringing out lively displays and crafting the stories that can make the learning atmosphere for the visitors at the museum more fun.
Also Read: AR and VR – What you want to know and how it differs
Giving an Artistic touch to Art Galleries
AR technology will be capable enough to inject life in the artistic creations that are on the display. Just imagine a painting displayed explaining about itself or an art sculpture telling its tale for it was built. No folks, these are not any imaginary or fictitious scene from the Harry Potter series, these can be utmost reality with AR. Augmented reality will make the artists to rejuvenate their artistic work and make it more interesting for the visitors. The qualities of AR can add a new dimension to the painting and arts by transforming it and making it more relative for the visitor. And if the art exhibition is done with a business or charity perspective, it can bring in a huge amount of money with AR technology to the fore.
Also with more number of people stepping in your art gallery will help in conveying better 'word of mouth' publicity and thus will help in improving the revenue from the venture. It can also bring out the hidden aspects of the art by imposing the augmented image in the real world. For examples, with AR the visitors can get a full 3-dimensional look of the art and that too from various angels thus able to understand the things more clearly.
AR in Auto Expo and Real Estate
After the immense success of PokemonGo, Augmented Reality became a mainstream technology after being on the sidelines for several years. Now, the companies and organizations dealing in Automobiles and real estate are also using Augmented Reality to the core so as to give an unprecedented user experience to their customers. It has much increased potential to turn a passive onlooker into a customer as the AR technology is so immersive and engaging that it can woo and improve your conversion ratio.
A simple booting or triggering the Augmented Reality mobile app, the users can get a complete idea of the price, locations and property specifications of the building in a more comprehensive and clear manner. Also the customers can go on a virtual tour inside the building to have a life-size experience of what their future property will look like. Apart from this, AR is a higher ratio of capturing limelight thus your business will have a wider exposure and can reach more number of people.
With the Automobiles too, AR technology can be handy in making the customer clearly understand the specifications, pros & cons, etc. about the vehicle before actually buying it. Also, AR will manifest ROI in many ways by attracting people with lucrative offers and amazing technology specifications. It can also be a deciding factor in customer-client management and offer newer facilities to develop even more competent marketing strategies.
Closing In:
Augmented Reality has seriously come a long way in a short span of time since bursting on the scene for the first time with PokemonGo last year. Exhibitions of different genres can use it to their own benefits and upgrade their user experience and engagement. Moreover, it will also provide a perspective of thinking for the organizers and the company owners to reflect on their work and improve it in the coming times.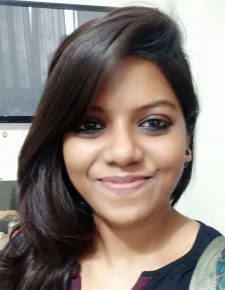 Her special interest is writing and fortunately she is a writer by profession. She has a unique fascination towards travelling, to explore historical places. Her voyage of writing shall be never ending, as she hasn't fixed a destination. Every interesting topic she stumbles upon on the internet about technology becomes an inspiration for her next article. She wants her works to be noted as creativity imbibed informative articles.