Benefits of Team based Agile Development for Mobile Apps
World's premier mobile app development companies have revealed to following custom agile development practices in order to develop brilliant app solutions with quick turnaround time and minimal to zero risks of client dissatisfaction. One of the several factors that make agile development approach this efficient in real-world scenario is the team-based approach.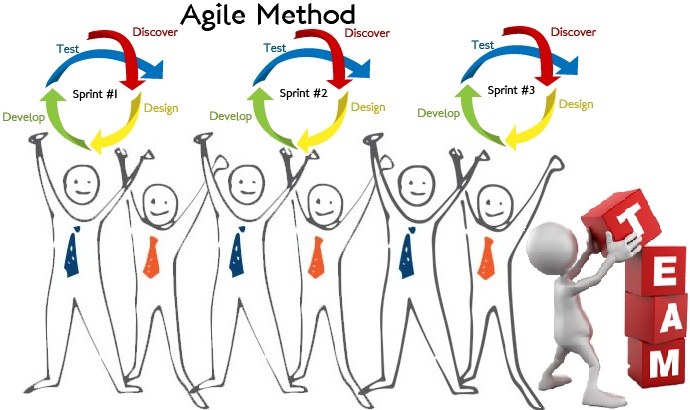 A team based agile development is basically forming a flexible team who can be held accountable for end-to-end app development process. Appointing here at Prismetric, we have adapted the same concept and it has already yielded us great results within committed deadline.
We create small teams for every project. And, we keep minimum 8 members in every team. From planning and coding to QA, the team works together drawing in some good results for end clients. Without further ado, let's discuss the 6 most common benefits of adapting to team-based agile development for mobile app development:
Project acquaintance
As said above, in team based agile development, the team discusses and plans the app development together. And thus, in this process, every team member is aware of the exact project specifications and various development phases. The concept enables the team to easily work on app maintenance, app upgrade or any future update in the project.
The team is comprised of developers, designers, front-end developers, QA and app owners sometimes; and each of them is aware of their specific responsibilities or roles. This specific development methodology helps reduces personnel risk and help deliver the final product within anticipated timeframe.
Project completion within anticipated timeframe
It is common in app development to witness new requirements, changes or challenges emerging in an unforeseen manner. If the app development team isn't flexible and skilled enough, the chances are they can miss the committed deadline.
Here at Prismetric, our app development team prepare the wireframe depending on their skill-set, discuss their ideas to each other and distribute their knowledge-base to other team members. Due to this co-operation and specific work approach, our app development team is able to accommodate changes without much affecting the project deadline.
Minimal downtime, excellent development speed
Dedicated team enables us to keep downtime minimal to zero. Every team personnel is aware of his or her roles and thus always remain on the endeavor of proactive planning to match up the team's overall planned velocity. In such work environment, the team members are always ready to adapt to any change and buckle up to fulfill the project requirements. The development approach helps avoid wastage of time hours or longer downtime.
Easy communication and fast development
Making all teammates sitting together in a shared workspace will eventually help maintain the development velocity. If there is any clarification or discussion needed, they will not need to rely on chat tools or video calling software; instead, they can simply turn back and have a face-to-face discussion. And needless to say, the face-to-face discussion has a lower risk of miscommunication or ineffective communication than other alternatives.
On top of all, when all members working on the same project are sitting next to each other; it will eliminate unnecessary physical motion. Besides, their close proximity will also keep them aware of their strengths and weaknesses; this can boost the trust quotient into their professional relationship and ultimately enable them to work more efficiently as a team!
Freedom of implementation, but in alignment to project goals
Let's say, you have asked the team to create a specific feature of the app. In the team-based agile development, every team member works for the same goal, which in our case is developing a feature. But, each of the team members divides the work based on their specialization and they got all right to do their part on their own such that it doesn't misalign the overall project goal. In custom agile development, team leader gets multiple ideas on reaching the same objective and the team can pick the best one for execution. This approach fuels the creativity, which helps deliver awesome apps.
Lower risk
What if a team member suddenly leaves the company or met an accident and thus unable to continue with the project? Team-based agile development methodology helps product owner reduce the impact of any such scenario to the minimum. The agile development team boasts of a complete view of the project and can fulfill peer's roles when needed. In this particular methodology, it is never a scenario when a project member knows what his part is, but is totally unaware of what his peer's parts' are. Quick communication and knowledge sharing within a team enable them to avoid downtime and pivot to problem solutions more easily.
Do you have an app development project to begin? Follow the team based agile development methodology to relish in these six benefits as stated above.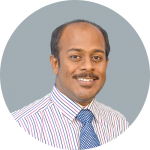 The world is now very much compact, we call it Global Village as a result of digitization and this impresses him! He likes to explore the nooks and corners of the incessantly modernizing world and marvel technologies. His passion for digital trends taught him the knack of reaching the huge digital mass to find business opportunities instantly. He writes articles about digital, technical and marketing tactics for business enhancements.