App Retention or Installs – What matters more from an App Developer's Perspective
According to new data, losing 80 percent of mobile users is quite normal in today's scenario!
On an average, the app retention metrics show pretty bad result. Over the past couple of years, the app industry has seen some remarkable changes. Starting from Google's Mobile App Indexing API to Mobilegeddon and Apple's Search API, there is a lot app developers need to keep up with. The market is highly volatile and ever-changing.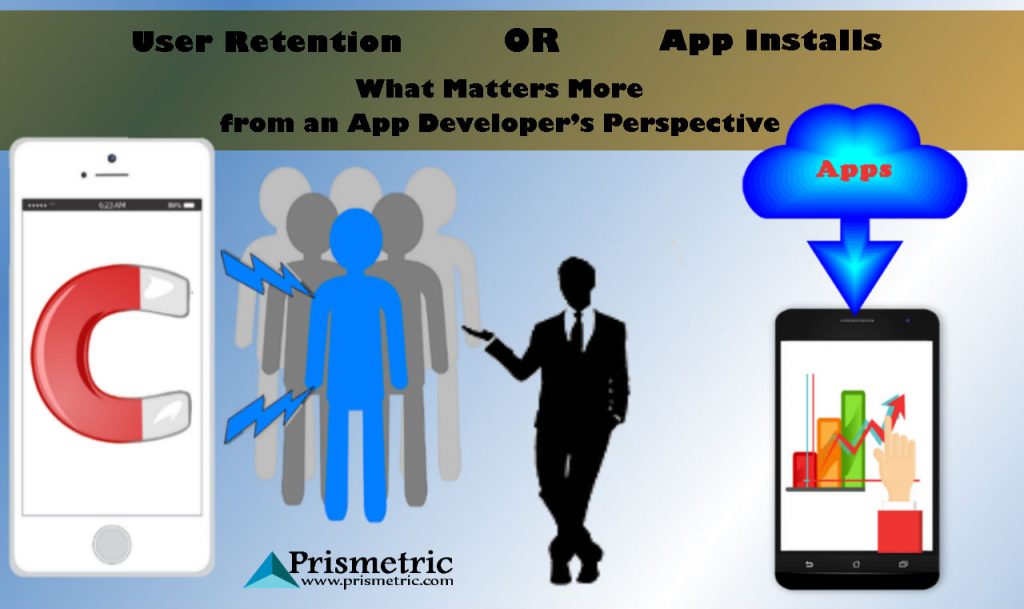 However, something that hasn't changed is the metrics. As per previous methods, today also the dashboard shows that revenue leads while download remain the key, and prime focus is on app store optimization.
But looking at the present scenario, are these simple metrics good enough to determine the performance of mobile marketing in 2016? Will a static dashboard be the parameter in this dynamic industry?
The answer is, no!
The importance of app uninstalls or in other words the need for retention is now greater than app downloads. Traditionally, app installs or downloads, have been considered the primary factor for any leading mobile app marketing campaign. However, with all the information that we have about app retention, app usage and monetization, installs cannot be considered the all-in-all factor!
Moreover in 2016, we have to start focusing on uninstalls and ways to avoid it, rather than simply emphasizing on installs.
Installs – Identifying the weaklinks
At the core, app installs are considered the acquisition metric. It determines the figure showing you how many users have discovered the app and downloaded it. This metric is kind of straightforward, providing considerable and assumptive insights to your user base and its sustainability. With this, it clearly determines two things:
If your app has more number of installs than your competitors, it is doing well.
If your app shows an upward trend of installs, it is a sign of healthy growth.
So, what's the problem?
Well, the problem is that app installs no longer project the whole scenario or the actual benchmark.. Experts reveal that app installs literally fail to gather any data based on the value or cost of install. If you get into this kind of research further, you can find that:
Your immediate competitors are having an active and even loyal customer base, though your app has more installs.
More and more users are leaving or uninstalling your app than the number of users installing it, thus creating a negative customer growth.
You are spending more money to acquire users by investing in paid advertising, thereby generating negative returns on installs.
Importance of Mobile App Retention
In the world of mobile apps, experts believe that, retention is the key to measure the value of an app . It can show how many users who have already downloaded the app are actually using it. Here the metric is crucial as it can empower, the app developer, to see what is really working and what is not, to keep your users engaged and intrigued. Moreover, it also helps in retaining customers and rectifying the issues.
Fine tuning your app is actually paramount in order to maximize app retention, which eventually increases conversion.
The key to measure retention is to understand the frequency of users returning to the app after their very first visit over a certain timeframe.
On-boarding User Experience
An overwhelming on-boarding experience can be your key to user retention. You have to keep them engaged and connected, monitor their behavior, and see how they are using the app.
For this using fresh content, interesting tweaks, engaging changes and compelling graphics to make visitors sign up is the key!
Short on ideas about how to do it? Well, these tips might help:
Show your Users What They Need: Avoid larger than life exposure because nobody likes an app that tries to go over-the-top. To acquire new users, you should present them with the right amount of info only. Mobile users would discard overwhelming info and designs. The Lyft and Uber apps are great in terms of design and relevance.
Understanding the WHY: You have to understand why users take a certain action towards an app – that can help you (developer) to keep them engaged to the app and increase retention rate. Fresh ways to onboard is a great choice that makes a difference. Be creative and offer Lifetime Value, or LTV, to users.
Engage Users: There are different strategies to keep your users engaged to the app such as coupon strategies, reviews etc. If the customer finds something new everytime he comes to your app, he is bound to come back everytime. Moreover, this helps in building trust and strengthening relations.
Visual App Analytics: Another crucial feature for apps is visuals. If you don't have an insight into user behavior and experience, you can never come to a concrete conclusion. You have to point out where exactly they are swiping, tapping or moving. Visual analytics include features that can turn your user understanding into action. It empowers you and allows you to optimize the app in terms of experience, UI, design etc.
There are several factors that can literally boost your app retention. You have to monitor, analyze and optimize your app, and finally launch. Once your app is launch in the market you still have to repeat the entire process to enhance the quality of the app and for best results.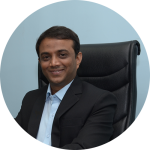 An enthusiastic entrepreneur, interested to discuss new app ideas, rich gadget tricks and trends, and admires signature tech business styles to readily embrace. He enjoys learning most modern app crafting methods, exploring smart technologies and passionate about writing his thoughts too. Inventions related to mobile and software technology inspire Ashish and he likes to inspire the like-minded community through the finesse of his work.