Android Pay: The Revamped Mobile Payment Solution by Google is All Set to Thrive
Recently announced at the Google I/O conference held at San Francisco, California on 28 May 2015, Android Pay supports mobile payments using Android devices (with kit Kat or later version). With the launch of Android Pay, Google primarily aims for the fragmentation of mobile payments from money management by offering two different apps – Android Pay and a revamped Google Wallet.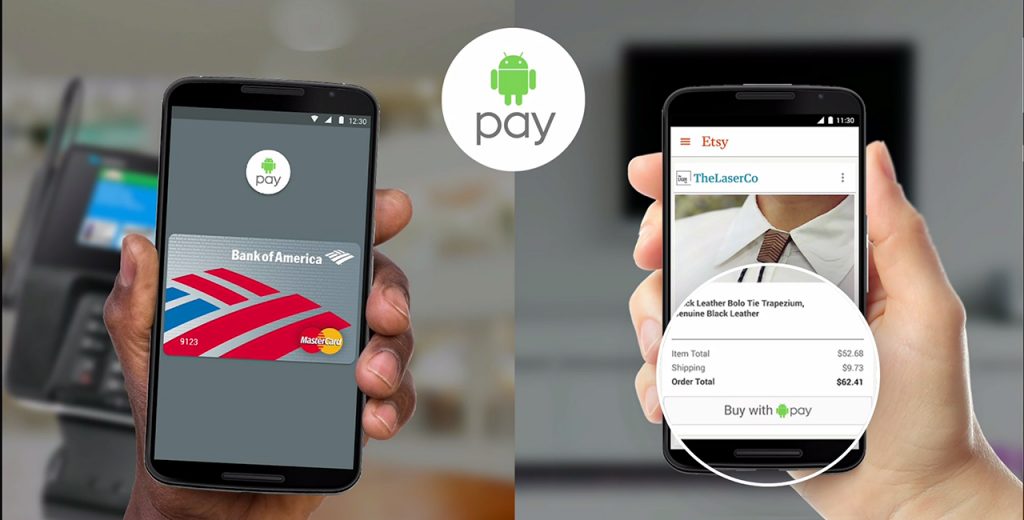 Android Pay is basically Google's second attempt into the niche of mobile payments after Google Wallet.However unlike the new Google Wallet that will look after P2P (person to person) money transfer transactions and the use of physical Google Wallet Cart, Android Pay is rolled out for in-store and online transactions.
How Android Pay is Set to Work
You can install the app for 'Android Pay' from Google Play store, store your credit card or debit card information into the app and you simply need to tap to pay with a nearby NFC enabled payment terminal. If you have experience using Google Wallet, you probably know how easy it is to pay through an NFC terminal in-store. Besides, the fast adaption to digital wallets by more and more retailers or businesses will boost usage of such tap and pay app based solutions.
Just a 'Tap' to Pay in-store
With this Google's mobile payment facility, you will never have to fumble if you forget credit cards, loyalty cards, cash, etc. at home while at a store for shopping. Instead you can tap into your phone and make payment in no time. Did I say that you will not need to even open the app to make pay? Isn't it cool? What's more, you will immediately get payment confirmation and transaction detail straight in your phone.
Moreover, if there is any special offer or discount offered by a retailer you shop with, the discount amount will be automatically adjusted into your total payment during checkout process using Android Pay.  This mobile pay app by Google will also share information of your loyalty programs and offers to terminal. Meaning, your loyalty rewards will be applied automatically at checkout.
It also helps pay for online shopping
Love online shopping? Well, you can select Android pay as a payment option while checkout and you will avoid entering card and shipping details. You just need to tap to complete the payment process – certainly the fastest and secure way to pay online!
Hark App Developers! A whole new bunch of opportunities awaiting you!
If you are into mobile app development, you can integrate Android Pay to your app and take your app to the next horizon of success. To your great fortune, Android Pay is designed to support any payment processor (includingBraintree, CyberSource, First Data, Stripe and Vantiv), mobile carriers and banks to provide app developers with a flexible, open platform for promoting mobile payments.
Bottomline
Though mobile payments are in their early stage, the days are not far now when mobile payment market will blossom to their fullest potential. Furthermore, Google is working with many financial institutions and payment networks to ensure utmost security of users' personal and financial information with the use of Android Pay. Reportedly, the company will launch the Android Pay app in Google Play store very soon.
Stay tuned for some more insights into Android Pay!