All You Need to Know About Planning a Strategy for Mobile First
Does the term "mobile first" prompt you to imagine visual design, i.e. how a website appears on a Smartphone versus a desktop? Of late, there are several companies that have launched mobile-optimized versions of desktop websites to cope with the exponential growth of consumers who prefer to access the web via their mobile devices rather a desktop computer. However, some companies have taken the "mobile first" concept to a deeper level, focusing on it from the very beginning as a business strategy to achieve success. Implementing a responsive design is surely a part of mobile first; however, there is a much bigger picture to consider when you plan a mobile-centric strategy.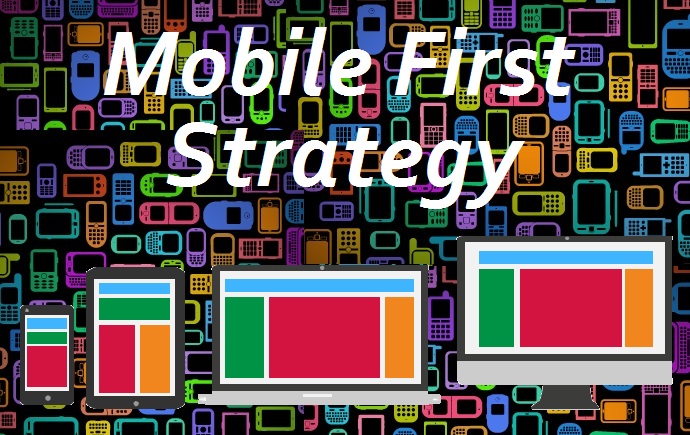 Need a mobile-first strategy. Why?
Because businesses have no way out than to embrace an effective mobile strategy from day one! The number of Smartphone and tablet users are increasing at a rapid pace; thanks to cutting-edge devices available today at pocket-friendly prices. Adding to the delight, highly engaging and interactive mobile apps have completely transformed our lives. Today, there is a mobile application for literally everything – food, business, games, news, social networking, weather, shopping, banking, navigation, music and more. No wonder, why people spend more time on mobile apps today than any other medium except television. Consumers today choose to access the web via their mobile devices and they are connected 24/7. Mobile Search plays an integral role in influencing purchase decisions. What more! Experts believe that the craze for "mobile" shows no signs of diminishing in the near future.
As such, marketers are left with no choice than to either make their websites mobile-friendly, build an app or focus on building a comprehensive mobile-first strategy that not only focuses on broadening the reach but also achieve effectiveness.
Build a mobile strategy from day one
It is vital for a company to have a mobile app strategy from day one rather than building a mobile offering first. The mobile strategy needs to be drafted right when creating their product and marketing strategies so that all business operations and tactics are focused towards implementing mobile-first and achieving desired results. Unless you have a strategy in place first, it is impossible to deliver an effective mobile offering to your consumers. So, the focus should be from day one.
Responsive design
As a critical component of the mobile-first strategy, it is important to implement a responsive design first. And as a part of this strategy, you should start designing for a device that has the most limitations first, i.e. the mobile phone and then add more features and functionality as you design for devices with larger display screens and more capabilities, i.e. for tablets and PCs. With this strategy, you will have the most limited version include critical functionalities.
Remember, there is no one-size-fits-all solution in mobile first
While "mobile first" is critical for businesses today, remember, it is not the only thing nor do you always need a mobile-first strategy. The significance of a mobile strategy depends on the type of company and business you are in. Before you make a leap, determine what you want to achieve with mobile and then give it due attention from the very beginning.
Delivering mobile-first experience is a process, not a destination
Implementing a mobile strategy isn't merely about setting it and then forgetting about it. Like any other digital strategy, your mobile-first plan should constantly evolve to cater to the latest industry trends and changing consumer preferences and behavior. Therefore, your strategy should be flexible enough to incorporate changes, whether it is geographical expansion, business goals or technology.
Take a comprehensive approach
Finally, your mobile-first strategy should include everything from responsive design to robust and interactive apps as well as a bulk SMS service, social media and email marketing. This gives your consumers' diverse platforms to interact with your brand. Thus forming an effective marketing strategy to actually reach out to people who are indeed looking forward to services you provide at a better proximity makes a difference.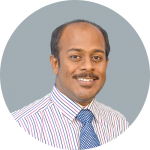 The world is now very much compact, we call it Global Village as a result of digitization and this impresses him! He likes to explore the nooks and corners of the incessantly modernizing world and marvel technologies. His passion for digital trends taught him the knack of reaching the huge digital mass to find business opportunities instantly. He writes articles about digital, technical and marketing tactics for business enhancements.