7 Tips for improving the App downloads in 2016
We're in the mobile age! From popular large-scale enterprises to start-up, every size of business out there is keen to take their presence in the app stores. Building an app that provides your business a direct reach to target customers can be of huge benefit. However, your idea, efforts and investment behind the app development can pay off only when it gets downloaded by users in the app stores.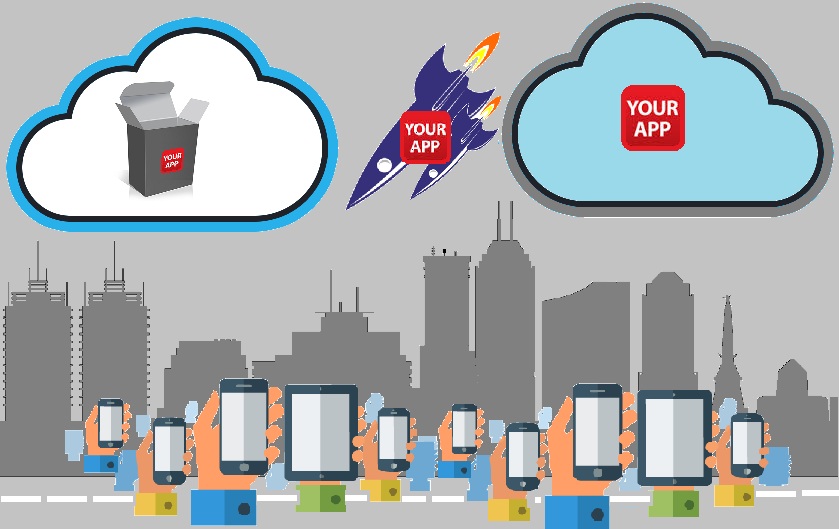 Once you finish app development, you finish half of the battle, but remaining half is yet to win. Visibility and downloads are two primary aspects that follow after every mobile app development project. Following are 7 sure-fire tips that will help you fulfill both of these business objectives. Tech savvy people call it app store optimization and app marketing!
Here are our 7 tips to help you boost your app downloads in 2016.
What's there in a NAME?

If it is about app's success in the app stores, the answer to the above question will be – A LOT. Yes, you heard me right. Also known as app title by some, app name is an important element of your app store optimization. A right name can be a crucial factor determining your success in the app stores. Use the right phrase for your app name/title such that it clearly speaks what your app is about and who it is for. Embracing a relevant search keyword in app title will improve the discoverability quotient of your mobile app in the app stores' search results.

Appropriate icons, videos and screenshots


App screenshots, videos, icons and cover image, if any, give an idea of what your app will look like even before the users download it to their mobile devices. Thus, high definition images and high resolution, as well as clutter-free videos, are a must to create a right first impression. We also recommend app owners to create a cover page, which straight-away reveals the key benefits or usability of the app. When all these elements are put forth right, it can attract users' attention and stimulate them to app downloads. They can be a game changer!

Quality Content

Relevant and well-written app description will inspire visitors to download the app and even endorse your app to others. Keep in mind the target customers while building app content. Instead of highlighting the key features and benefits of your app, try conveying how this app will fulfill the users' needs. Don't forget to add relevant search keywords in the description text of your app to ensure higher app ranking in the app stores' search results.

Authenticate Reviews and Good Ratings

Encourage existing users to share reviews. Genuine reviews and ratings will add to your app's brand image and credibility, which can inspire other visitors to download your app. More reviews and ratings will also uplift your app store rankings. Having authentic reviews from some of the influencers of your target app users will go a long way in having more attention from the user and will be more likely to give the app a try.

Social marketing

You can leverage the famous social media platforms like Facebook and Twitter to promote your app as well as to engage and interact with potential customers in a more effective manner. Plan a full-proof strategy to market your app across all trending social media platforms through great content, videos and banner images.

You will need to create separate social media pages for your mobile app. Once that is done, start building a user base and interact with them regularly. Invite the people to like the page and share some really good stuff they will love. At the same time, it is vital to keep an eye on what your market rivals are up to. Users' feedback for your app has a lot of importance in determining its success, so invite them to share their valuable feedback. The better you engage with the users, the better your app can perform on the download chart.

Online app marketing

You can use email marketing campaign, deep linking, landing pages and even build an exclusive website, mainly to give users an insight into the app, as a part of online app marketing. There are many other ways the app can be promoted all over the web keeping in mind the target audience and their demographics.
Promoting your mobile app over the web is not an alternative, but a necessity for businesses today. A well-planned and well-executed online app marketing campaign can help boost visits of your app download page and expand your customer base.

You can also set up a personalized app marketing campaign for your existing user base and push them personalized offers, messages, etc. based on their likes, interests and behavior. This will eventually help you retain them for a longer timeframe. Such marketing campaigns can also contribute to increased customer engagement and improved customer loyalty over time.

A successful mobile app marketing campaign covers all areas of online presence including market competition analysis, validation of app idea, UX, advanced app analytics, multi-channel engagement and affiliate marketing. Remember, you need not wait for the launch of the app, to begin with, marketing; instead, app marketing begins the moment you begin the development process. You can create a landing page, banner post, publish a press release and start advertising for the app building the excitement and curiosity amidst users.

Google Adwords

Resort to a Google Adwords specialist and you can set up an ad campaign to bring your app's icon and download link in the Google's search results. You can also implement deep linking to your app icon for the relevant search keyword. Executed right, this can turn your app icon into a powerful landing page.
Google AdWords is an amazing tool to single-handedly manage your online advertising practices in the most efficient manner. The tool helps you create app install ads, based on your target audience demographic, targeted mobile operating system, search keyword, app category, etc. Simply put, the Google tool can help you reach to most potential customers for your mobile app and help to draw them to the app store page of your app.

What's more, the AdWords tool also helps you trace and analyze the performance of your ad campaign effortlessly. You can also use the AdWords account to see how many app store downloads you have won through app install ad campaign. You can also create a video to demonstrate your app features or effectively display what the app is about as a part of your advertising campaign.
A Takeaway: More downloads will lead to higher app store ranking for your app, which will further draw in more users to download your app.
If you want a step-by-step guide to app store optimization for your mobile app, click here.
Now that you have got a better insight about increasing the download of your apps, go publishing and marketing the app right way to increase your app downloads in this New Year!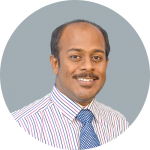 The world is now very much compact, we call it Global Village as a result of digitization and this impresses him! He likes to explore the nooks and corners of the incessantly modernizing world and marvel technologies. His passion for digital trends taught him the knack of reaching the huge digital mass to find business opportunities instantly. He writes articles about digital, technical and marketing tactics for business enhancements.