3 Key Features Android Key Lime Pie Might Have. What's Your Bet?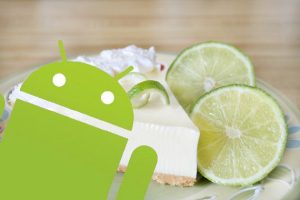 The release of the much-awaited Android next release is just a few months away. Features of the up-next-in-the-queue, Key Lime Pie are making rounds of predictions among the techies and Android users. No official information has been released from Google, but here's what ardent Android fans have on their wish list for the new delicious release.
1. Close the Chasm in the Fragmented Android Ecosystem: This one ranks above the other features, especially for Android developers. Right from the honeycomb release, Android has been trying to come up with a unified OS that allows for building responsive apps that work equally well on a small screen-size smartphone as well as larger tablets. Still, there is a lot that needs to be done about it.
2. Video Calling App: Possibly the upcoming release will have an awesome video calling app baked right into the OS. If done right, this feature could potentially improve the user-experience by many folds and will allow Android to give a tough competition to all those high-end multimedia iPhone app development. Personalized settings will be an icing on the cake.
3. Babble. Babble. Babble: Right now Google's one of the major challenges is connecting all its communication tools. Android Key Lime Pie might have Google's very own unified messaging platform to which people from the industry called 'Babble'. It will bring together G+, Hangout, Gtalk, Gmail and other communication tools for a seamless and, of course, unified Google experience.
Is there something we have missed out on? Let free your wishful thinking and tell us in the comments what new, improved or revolutionary features you would want to see in Android Key Lime Pie.