2015's Top 6 Highlights of Mobile App Development
With technologies refining further, mobile devices becoming smarter and every reputed app development company pushing their limits, 2015 seems right on the track to achieve what was predicted in the very start. I have time and again posted about things like Android ready to match iOS, mobile apps surpassing the popularity of native apps and growth of cross-platform tools. Now, it is the time that I introduce the businesses willing to invest in mobile apps to things that are extremely exciting and ready to touch the new avenues.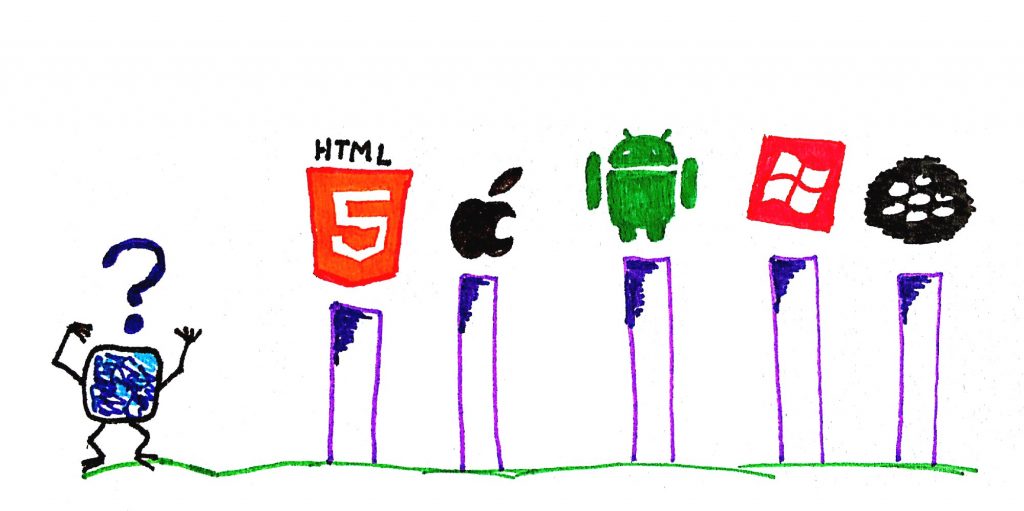 Writing on the Cloud
Cloud technology literally helps the app developers to scale new heights. By facilitating the important tasks like writing, integrating, synchronizing and hosting mobile apps, the trend allow apps to be accessed on multiple devices without introducing any sort of compromise in functionality, features and user experience. For developers like me, writing and app was never easier, faster and more effective than this.
Triggering Retail Communications with Beacons
Imagine the users visiting your retail store with an iOS-operated smartphone and you have installed iBeacons at your establishment. What a mobile app would do is initiate connectivity between iBeacons and the visitors' smartphones, providing the latter with exciting information regarding sales and discounts. It would also enable payments at the point of sales (POS). You are not much away from turning this into reality.
Collecting Big Data
Better mobile apps are being written to make collection of Big Data more convenient and useful for the enterprises. If you are not already familiar with it, Big Data refers to the voluminous data, both structured and unstructured, which when analyzed properly can provide great business insights. Consider value-added decision making processes on you way once you have wonderful apps to analyze this untapped data ocean.
Reaching Customers through All Sorts of 'Things'
The way has already been paved for the Internet of Things, the biggest of all networks the world has ever witnessed. It connects all possible things, living and non living, and new wheels to communication. Mobile apps obviously have the important role to play as it would help the businesses to reach their targets any time and at any place.
Enterprises Apps Continue to Evolve
Enterprise mobile app market is growing exponentially with every passing year and 2015 is not an exception. In fact, more enterprises, of all sizes and from different verticals, are ready to leverage the benefits of mobile apps to improve their overall functionality. Add to the list the B2B application exchange that is expected to emerge like never before.
Rapid App Development
Considering the growing demands and expectations of their clients as well as the increasing competition, companies engaged in app development India are adopting the mantra of rapid mobile development. Their new aims include shortening the development cycles and quick to market launch.
My idea to share these trends and developments is to inform businesses that this is the right time they should start taking the need of mobile apps more seriously. Without doing so, be ready to lose another great year of business growth.